Kingfisher's Liz Bell says a failure to attract young people to a career in retail is down to retailers not conveying the passion they feel for their job.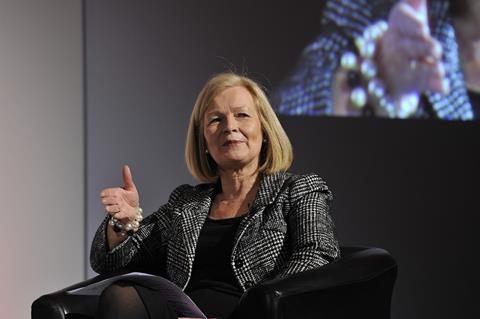 Speaking at Retail Week Live, Bell, who is group talent development director at Kingfisher, was applauded by the audience after urging the retail industry to shout louder about the pleasure they get from their job.
"Most people who work in retail are probably quite proud to talk about the company they work for, there's something about the emotional bond people have in retail. We're passionate about customers and product and that's the thing we're not getting across to young people – we love going to work on a Monday because we are interested in what the numbers are and we do care and that's something we're not conveying to people," Bell said.
At the session, Bright Young Minds, a non-profit organisation that promotes social entrepreneurship among young people, said the retail industry is failing to attract young people to join its ranks.
Around 3 million people work in retail making it the UK's biggest private employer, said Anna Peters, co-creation director at Bright Young Minds. But she said young people aren't being attracted to the industry as a career. "Young people don't consider retail as a relevant, interesting or inspiring industry," she said.
Bright Young Minds polled 1,000 people, and of that, only 10% said the retail industry was an industry they aspire to work in. The survey also found the main reason 50% of those polled want to work in retail is the potential discounts they might get.
For many young people a career in retail is seen as "a stop gap", according to a panel of young students Bright Young Minds interviewed during the session.
Bell claimed retail is a "fantastic career" but the industry isn't showing the next generation "all the fantastic opportunities in retail".
She added that the retail industry needs to make its possible career trajectories and speed at which competent, skilled people can rise up the ranks much clearer.
Bright Young Minds' poll also found that young people want to work in a flexible entrepreneurial environment, but they questioned whether retail could provide that.
Bell pointed to roles such as buying and store managing where being entrepreneurial is vital. "We're very innovative in areas like buying - all of us know developing new product and putting together new ranges is the lifeblood of retail. Young people who join our business and work in commercial can be buying the range in two years … people have a lot of ownership quite quickly."
She added that store managers can be "incredibly commercial and responsible for profit and loss".
Bell closed by urging the industry to promote its graduate training programmes better. "We know lots of people in this room running fantastic graduate programmes that offer people a fast track into retail," she said.
Subscribe for full coverage
If you're enjoying our coverage of Retail Week Live subscribe for full access.

To subscribe with a 10% discount visit subscribe.retail-week.com/RWK-SBNI