Retail Week Live brings together the elite of the retail industry. We pick out five key themes of this year's event.
Retail Week Live is where leaders come together to collaborate, be inspired and find practical solutions to the rapid transformation of consumer behaviour in the digital age.
The event, which takes place on March 7 and 8 at the InterContinental Hotel at London's O2, focuses on the big issues impacting retail right now.
Making money from ecommerce
Retail's digital shift continues apace and the opportunities and challenges of creating profitable, sustainable online operations will be big talking points at Retail Week Live.
In a special Boardroom session, which is specifically designed content for retail's CEOs, The Hut Group chairman Richard Pennycook will discuss the economics of ecommerce, drawing on his experience with the star pureplay business.
The Hut, which trades through sites such as MyProtein and Zavvi, deploying the strengths of its innovative technology platform, has gone from start-up to generating sales of £500m last year.
And a panel discussion will focus on one of the most crucial issues in etail – how to ensure investment in ecommerce delivers the necessary returns.
Made.com chief financial officer Adrian Evans and Victoria Plum chief financial officer Martin Hargreaves will share their breadth of experience.
Leading through economic and political uncertainty
With Brexit looming, interest rates rising and consumer confidence pegged as volatile at best, Retail Week Live guides you through how to run your business in turbulent times.
In times of such change, strong leadership is essential to ensuring successful, profitable and sustainable business.
Even the most successful businesses of today cannot be guaranteed a secure place in the market of tomorrow and it therefore falls upon the leader to make the tough decisions necessary to safeguard the future success of their business.
Angela Spindler chief executive of the 140-year-old brand JD Williams, part of N Brown Group, shares her experience, the tough decisions she's made and continues to face to ensure it remains relevant in a fast-changing world.
The finance bosses of Shop Direct, Hotel Chocolat and Hobbycraft also discuss how to plan in the face of economic uncertainty, while a panel of experts including Boden chief financial officer Paul O'Leary examine how to make sure that international operations remain profitable as costs rise following the Brexit vote.
Creating experiential stores
Experiential has been one of the most used words in retail over the past 12 months but Retail Week Live will help retailers understand what makes a truly great experience.
Dishoom co-founder Shamil Thakrar will reveal how the restaurant designs spaces and experiences that its patrons are prepared to queue around the block for.
A great store experience is one thing but how do you know whether it is worth the investment? Experts from The Walt Disney Company, Lego and L'Oréal will discuss how to measure the value of experiential retail.
Lessons from outside the industry
As retailers adapt to rapidly-changing consumer habits and bid to make their stores more experiential, taking inspiration and insight from how other sectors operate is vital.
At Retail Week Live, a number of speakers from outside the industry will provide a glimpse into their worlds and offer potential learnings for delegates.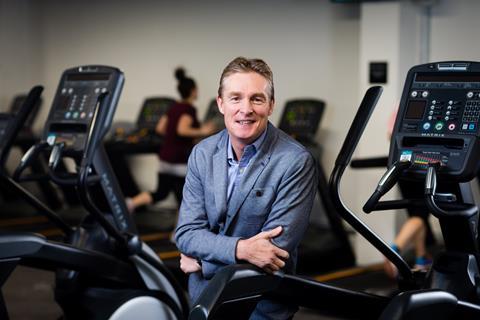 PureGym and its boss Humphrey Cobbold have spearheaded disruption in the gym industry. He will offer his thoughts on how to stay ahead of the curve in a fiercely competitive market.
Meanwhile, retailers will need to work closer with partners and suppliers than ever before to weather today's turbulent retail landscape.
FMCG heavyweights P&G and Diageo discuss how retailers can work together with them to better serve the customer.
Digitising your business and driving innovation
The online revolution is well underway and the shockwaves that have rattled through retail as a result show no sign of slowing down.
Whether you're a fashion buyer or the chief executive of a high street stalwart, getting to grips with digital and its impact on retail is essential.
Sky group chief executive Jeremy Darroch will give a keynote presentation in which he discusses how the broadcasting giant has risen to the challenge of digital.
Meanwhile, digital retail experts from AO.com and The Body Shop will teach 'Digital for Dummies', in which they share five things they want you to know about how they work. This plain language session should help your business become digitally fluent.
Finding the digital talent needed to succeed in today's data-driven retail world is a struggle for all businesses. Experts in tech and ecommerce are being wooed by all sectors – why would they choose retail and why would they choose your company?
Retailers including Gymshark, Shop Direct and Kingfisher share their recruitment secrets.
Retail Week Live is…
…the UK's premier festival of retail and consumer commerce, taking place in London on March 7-8, 2018. The event attracts over 1,400 retail chiefs and leading business personalities who gather to experience the unique combination of networking, inspiring content, strategic thinking and innovation. To view the programme and book your ticket visit: live.retail-week.com.