John Timpson, the chairman of key cutter and shoe repair business Timpson, claims hiring good people is the key to a successful business.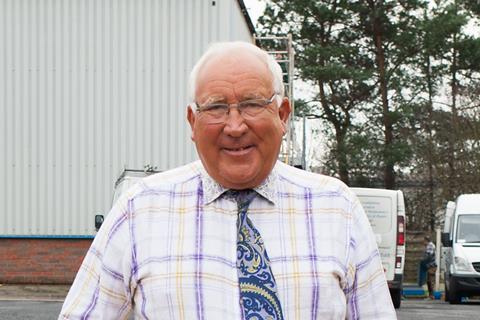 Timpson told delegates at Retail Week Live: "What's absolutely essential is great people. I don't want people who can fix shoes or cut keys; I want personality. You can't put a spark into a grumpy cobbler," he said.
"The second most important job is getting rid of people who aren't good. The best thing for good people is to make sure they aren't working next to people who are useless."
Timpson has been a pioneer of "upside down management" – whereby decision making in the business starts with the people who are closest to the customer.
He has adopted that approach for 20 years. "The lightbulb moment to excellent service is to trust the people who serve them to do it their way," he said.
Timpson said he has two rules for employees –"look the part" and "put the money in the till".
"Other than that, it's your shop," he said.
Employees have discretion on pricing and the freedom to pay up to £500 to settle a complaint without consulting a colleague or manager.
Timpson said he wanted his stores to feel like they're franchised and its staff are in control.
Despite this, he was against adopting a John Lewis-style model of employee ownership at Timpson.
"I'd rather pay really well and keep total control. I don't want complicated shareholder meetings," he said.
Hiring ex-offenders
One of Timpson's most famous recruitment initiatives is hiring ex-offenders. Timpson said that 10% of its employees come directly from prison.
"61% of people leaving prison reoffend in two years. If they have a job it drops to 19%," he said.
"We are discriminating in favour of people from prison because no-one else was doing it. We've got some absolutely fantastic people.
"We tend to get better people from prison than from outside. They're so motivated and show their gratitude."
The support Timpson's employees give former prisoners adapting to working life is critical to the initiative's success, he said.
"Our colleagues are fantastic at giving people who leave prison the extra support that they need," he said.
Working with supermarkets
Timpson has expanded in recent years by partnering with supermarkets such as Tesco and Sainsbury's, which has opened a new growth avenue for the business.
"We're on every high street. It didn't make sense to open any more shops. But it's completely different people that go to Tesco or Sainsbury's so we started putting pods in car parks," he said.
Timpson said the move had increased the size of its potential market. "The shoe repair market has been going down since 1967 and we bring more customers to Sainsbury's or Tesco," he said.