AO has issued a trading update that shows increased profit guidance ahead of the release of its full-year results in July.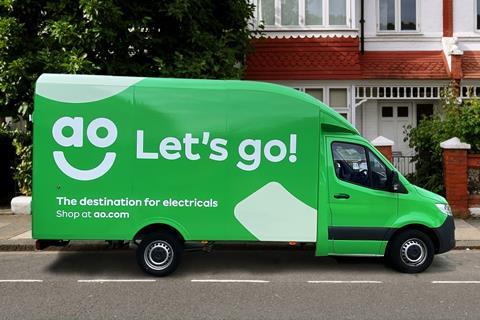 The online electrical retailer reported a 17.2% decline in sales in its third quarter but recently increased its adjusted EBITDA to the range of £37.5m to £45m.
AO has now updated its guidance to "around the top end" after seeing positive movement from its strategy to reduce costs and improve margins.
The retailer had forecast effects from trading risks, macroeconomic uncertainty and a tough consumer environment, but this has not been as impactful as anticipated.
Its estimated UK revenues for the full year to March 31, 2023, are forecast to be £1.13bn. Its resulting online UK major domestic appliances market share is 32.1%.
AO chief executive John Roberts said: "We are encouraged by the work undertaken to pivot the business during the financial year 2023. AO enters the new financial year with net funds on the balance sheet, a robust trajectory and full confidence in our ability to deliver on our medium-term profit guidance of 5% adjusted EBITDA.
"We anticipate that our progress in improving both operational cost efficiencies and margin in FY23 will continue through the next 12 months and beyond."
Don't miss the best of the week – sign up to receive the Editor's Choice every Friday