Selfridges owners the Weston family have reportedly agreed to sell the department store chain to Thailand's Central Group, with hopes for the deal to be completed by the end of this year.
The Weston family are understood to have agreed terms with Central Group in recent days over, according to The Times.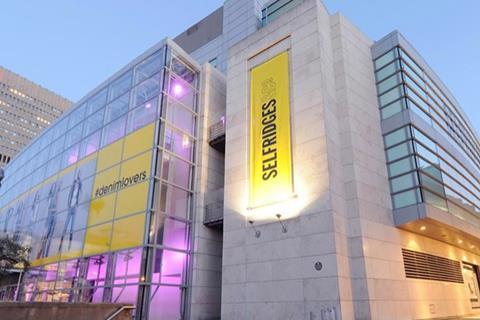 The family, who were seeking £4bn for the department store chain, are understood to want the deal to be concluded by the end of this year but sources close to the situation warned it could drag into next month.
Central Group is a family-owned conglomerate whose founder Samrit Chirathivat opened Thailand's first department store in 1956. Today the business spans over 3,700 shops worldwide ranging from electronics to supermarkets, as well as joint ownership of luxury Swiss department store chain Globus.
A sale to Central Group would signal the return of retail veteran Vittorio Radice who ran Selfridges between 1996 and 2003. Radice went onto a brief stint at Marks & Spencer and has run Italian department store Rinascente, which is owned by Central Group, since 2006.
In September, Radice was made a non-executive board member at Central Group with decision-making responsibilities. He was tasked with overseeing the group's European expansion and store refurbishments.
The financial terms of the deal are not yet known but include Selfridges' property assets, which have been valued at £2bn.
The imminent sale of Selfridges by the Weston family, who have owned the department store group of 25 stores for 18 years, comes after the business enlisted Credit Suisse to run an auction for the sale of the retailer in June.
The auction process garnered interest from Harrods owner the Qatar Investment Authority and Hong Kong-based department store Lane Crawford.
Selfridges declined to comment.
Never miss a story – sign up to Retail Week's breaking news alerts