Across the John Lewis Partnership, gross sales were up 1.4% to £2.2bn in the seven weeks to January 7, as sales at the department store recorded a 2.5% sales uplift year on year to £1.1bn, bolstered by a 1% rise in like-for-like sales.
Waitrose posted a 0.2% rise in gross sales excluding fuel to £1bn, up 0.3% on a like-for-like basis.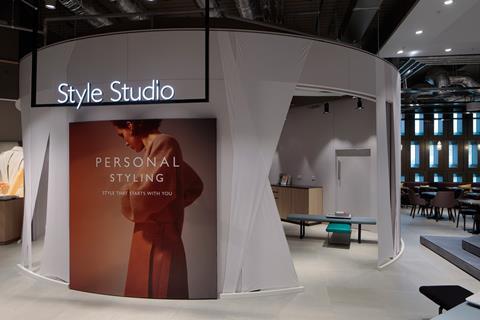 John Lewis' fashion sales rose 6.8% during the period fuelled by a 14.7% uplift in own-brand womenswear sales, while beauty sales climbed 11.2%. However, JLP chair Charlie Mayfield said "gross margins remained under pressure in what was an intensely competitive pricing environment".
The number of click-and-collect orders the department store group fulfilled jumped 52% to 26,000.
The retailer said its festive sales uplift was driven by "a longer Black Friday promotion, a very strong week running into Christmas including a record Christmas Eve in shops, as customers took advantage of the full shopping weekend, and an encouraging first week of clearance".
Waitrose posted a 12.8% rise in online sales during the period.
The grocer bolstered its meat-free range during the festive period with 25 new vegan and vegetarian products, which drove a 94.3% leap in sales of vegetarian meals.
Mayfield said "Waitrose & Partners achieved the best operational performance we have seen for some years" and was "well on track to grow… profits for the full year".
"Two main factors are affecting the retail sector – oversupply of physical space and relatively weak consumer demand," he said.
"Despite this, we had a positive Christmas trading period thanks to the extraordinary efforts of partners in our business, delivering differentiated products and service to customers."