Like-for-like sales dropped 0.9%
Total sales were down 0.3%
Food sales rose 0.9% on a three-month basis
Retail sales recorded their worst performance since September 2014 despite warm weather and promotional activity among non-food retailers.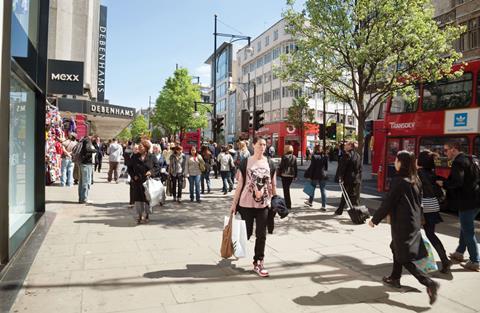 Like-for-like sales fell 0.9% in the four weeks to August 27, while total sales dropped 0.3% according to the BRC-KPMG retail sales monitor.
Falling sales were partially offset but a strong performance in grocery sales, which recorded a 0.9% rise in sales on a three-month basis, its best level since December 2013 excluding Easter distortions.
This result is significantly ahead of food's 12-month average of 0.3%.
Non-food sales edged up 0.4% on a three-month basis, below the 12-month average of 1.9%. BRC chief executive Helen Dickinson attributed slowing sales in non-food categories to August's warm weather.
"A month of extraordinary achievement for Team GB certainly produced a feel-good effect and consumer confidence was up on July, but that generally didn't translate into extra sales," she said.
Consumers were enticed towards leisure and outdoor activities rather than shopping, although Food did post its strongest performance in more than two years; fuelled by demand for picnic, barbeque supplies and celebratory drinks."
Too hot to shop
Despite improved consumer confidence during the same period, continued promotional activity throughout August failed to drive up fashion sales, which was the second worst performing category overall after footwear.
KPMG's head of retail David McCorquodale said: "In contrast to July, August's retail figures illustrate somewhat of a U-turn of retail fortunes.
"Sales of women's fashions performed particularly poorly, despite widespread promotions. The warmer weather made it almost too hot to shop and dissuaded shoppers from looking at the newly arrived autumn products. Despite this, jewellery sales continued to benefit from international shoppers taking advantage of the weaker pound.
"With the Bank holiday weekend and 'back to school' sales largely falling in next month's figures, it's unsurprising that children's fashion and footwear haven't yet experienced an uplift.
"Given the volatility of retail sales in the past few months, no doubt retailers will be hoping for a smoother ride in the lead up to Christmas."