Consumer confidence improved in August as sentiment towards the general economy and personal finances prospects lifted.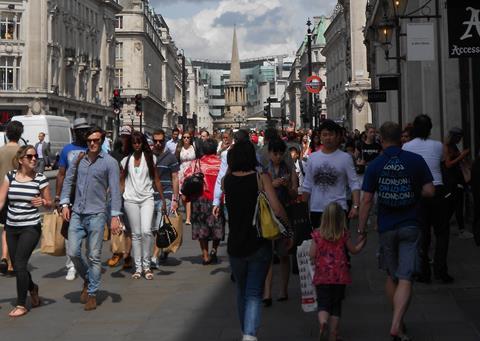 According the GfK's Consumer Confidence index, consumer confidence improved three points to 7, month on month.
Compared with a year ago, the index showed a rise of six points.
August's rise follows a fall in July following nervousness around the Greek economic crisis.
Four of the measures used to calculate the index increased, with only one measure decreasing, by one point.
GfK's head of market dynamics Joe Stason said: "Rising house price inflation and improving employment growth prospects, combined with falling petrol prices and day-to-day living costs, as well as low interest rates, are translating into high levels of confidence across all measures."
Personal finance
That can be seen across the index scores for personal financial situation and general economic situation over the next 12 months, both of which increased one and four points respectively.
Consumer confidence regarding the general economic situation over the last 12 months was also up, with a leap of four points to -1.
The only measure that decreased was sentiment towards people's personal financial situation over the last 12 months, which decreased one point to -7.
"Confidence in the future for both our personal financial and general economic situation for the next 12 months remains strong," said Stason.
"Consumers now believe the UK economic recovery is robust, we're back in the black and that prospects for growth are fact and not fiction."