The news that Woolworths was collapsing broke five years ago today. Retail Week takes a look at its famous Christmas TV adverts that helped signal the start of the festive season.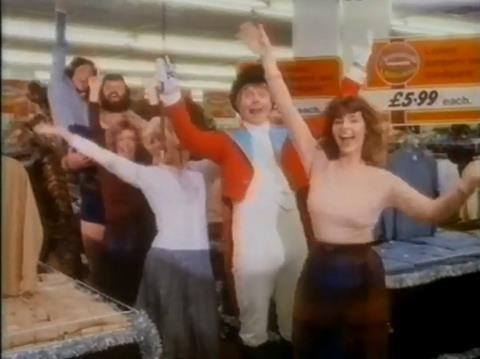 Woolworths went all out with this Woolworths Christmas Show ad in 1983, which features dart player Eric Bristow promoting his dart game. And there were gifts for all the family, incuding the Speak and Sound toy, Brut aftershave for men and ladies knitwear for £5.99.
A more recent TV ad in 1997, it shows an alien trying out all of the toys the night before Christmas. It is a huge step away from its celebrity cameo appearances but keeps with its price-focused marketing strategy.
A blast from the past here with one of the famous 1970s Woolworths ads, featuring the strapline "That's the wonder of Woolworths". It is one of a series of adverts featuring cameo celebrity appearances. This one features radio DJ Tony Blackburn and comedian Leslie Crowther.
Ten years later and Harry Secombe is dressed as a Genie, giving presents, including a Polaroid camera for £18.75, the latest Gillette razor for £2.15 and an Alba record player for £159.
And here is Woolworths' final Christmas TV ad, featuring the new characters Woolly the sheep and Worth the dog - who were ably assisted by boyband Westlife.