Sainsbury's has launched a new advertising campaign for its Tu clothing range which features children testing its school uniforms.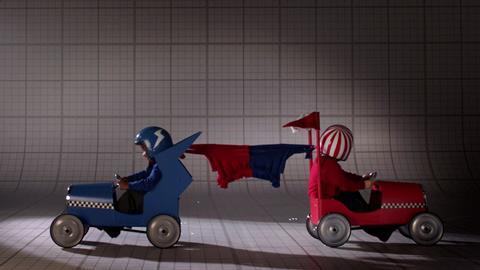 The 'Back Tu School' campaign has debuted with an online video campaign and will feature three 20 second adverts, beginning ITV1 on Wednesday.
The tongue-in-cheek campaign, created by AMV BBDO, features children stress test the clothing range's quality in ways which are inspired by the real life rigours the clothes might go through.
These include breakdancing, pull testing on buttons and multiple washes. The campaign will end with a primetime slot secured during the first episode of The X Factor 2013 on August 31.
The viral video features internet sensation, B Girl Terra, a six year-old breakdancer from Wolverhampton who has already received over five million hits on YouTube and made guest appearances on primetime TV.
Sainsbury's director of Tu clothing James Brown said: "Our uniform is rigorously lab-tested so this year we wanted children to get involved, have some fun, and put the uniforms through their paces.
"We're glad to say that after all the action – the uniforms definitely passed the test. Last year we saw Back to School sales increase 27% versus the previous year and we're looking forward to another great year."