Etailer Lovehoney's new campaign promotes the benefits of shopping for sex toys online, but struggles to sell how its products can spice up couples' love lives.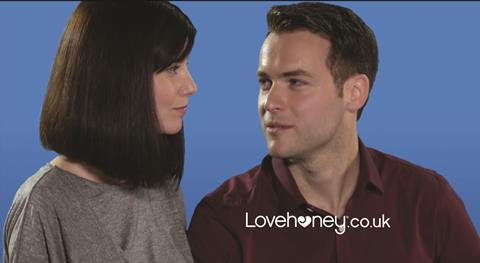 Advertising guidelines have somewhat handcuffed Lovehoney and its ilk, meaning adverts in the sex toy category have simply alluded to product by depicting couples kissing passionately or using some risqué humour.
However, Lovehoney is more direct about its product and is using comments from its customers in its ads to promote its retail offer. A series of ads features couples stating how the etailer provides a discreet shopping experience with "fantastic customer service" and "value for money".
Unfortunately the ad isn't particularly well executed. Sitting in front of a dull set, the couples discuss how Lovehoney has revitalised their sex lives while throwing in lines about the website being "dead easy to use" during what feels like a rather contrived 30 seconds that takes the sexiness out of its products.
Two versions of the ads were filmed, one to be aired between 9pm and 11pm and another for after 11pm. In the former, no sex toys were allowed to be shown, which limits its effectiveness.
The ads end by restating the sex toy retailer's value and service credentials, promoting its free discreet delivery and a number of deals.
It is a logical move that Lovehoney is emphasising the benefits of its retail offer but, until TV advertising restraints
are loosened, sex toy retailers in general may struggle to promote product. A shame really, because features such as free delivery are not quite the same aphrodisiac.