Sofaworks has revealed it will change its name for the second time in just 18 months after a court ruled its brand infringed DFS's.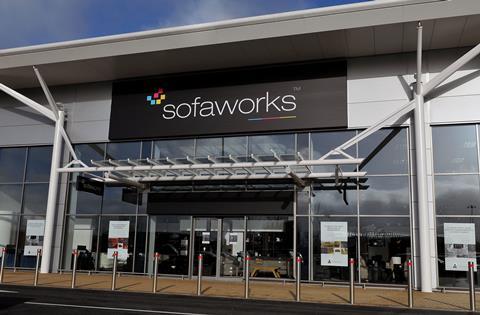 The retailer revealed its decision to change its name and put an end to months of wrangling in national newspaper adverts poking fun at its rival. It comes days after the Intellectual Property Enterprise Court ruled that the Sofaworks name infringes DFS's Sofa Workshop brand.
It is the second time in just 18 months that the retailer has changed its name. In December 2013, the firm changed its name from CSL to Sofaworks.
In a full-page ad in the Metro today, Sofaworks said: "Q. What's the difference between 'works' and 'workshop'? A. Nothing. Apart from having different letters abd being totally different words."
Sofaworks said it would continue to sell the sale sofas at the same prices, but there would be "a different name".
The ad did not disclose what the new name would be. A spokeswoman for Sofaworks declined to comment.
In the ad, which features a picture of a sloth sat on one of its sofas, Sofaworks said: "Look at Neal below. Neal's a sloth. You can tell he's a sloth because of his cute face…If you put a hippo on the other end of the sofa, apart from catapulting Neal back up into the trees, it wouldn't be the most difficult game of 'spot the difference' ever.
"Yet we have to change our title because DFS doesn't trust any of you to make that lelvel of distinction between Sofaworks and Sofa Workshop."