LloydsPharmacy has returned to television advertising for the first time in four years to promote its services beyond dispensing prescriptions.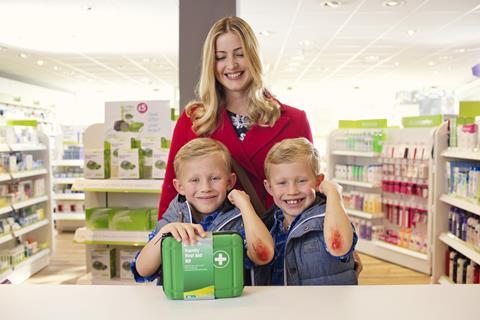 The 'How are you today?' campaign aims to draw attention to LloydsPharmacy's wider health offering.
LloydsPharmacy marketing and sales director Nigel Swift said: "LloydsPharmacy offers so much more than people expect."
LloydsPharmacy's focus on health and wellbeing is part of its European Pharmacy Network (EPN) programme.
EPN involves store teams receiving training around a range of areas including pain management and skin health.
More than 300 of LloydsPharmancy's 1,500 stores have gone through the EPN programme with a further 200 lined up for this year.
Swift said: "Our research tells us that non-pharmacy users still do not know about the range of services and advice they can access at LloydsPharmacy. The 'How Are You Today?' campaign has been developed to address those gaps in awareness."
LloydsPharmacy's campaign comes as rival pharmacist group Superdrug builds its health services having previously placed emphasis on developing its authority in the beauty sector.
Superdrug owner AS Watson promoted Steve Gray to the newly created position of international healthcare director as it seeks to reflect the growing importance of health to AS Watson's strategy.