Entertainment retailer HMV is launching its first cinema advertising campaign in five years to tie in with the film awards season.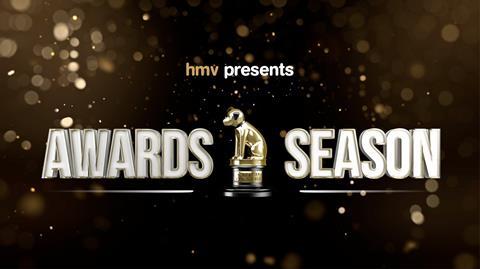 The ad aims to highlight HMV's "wealth of back-catalogue Blu-ray and DVD titles" and coincide with the retailer's six week in store 'HMV presents awards season' campaign.
The 30-second ad will showcase "some of the most memorable award-winners of all time including Schindler's List, Titanic and last year's Best Picture Oscar-winner Argo".
HMV head of marketing Patrizia Leighton said: "When it came to a media strategy to support our 'HMV presents awards season' event in stores, cinema is the ideal extension to complement the size and scale from within the stores out to our customers. It's uniquely positioned to deliver the visual and emotional engagement with our film loving audience that we wanted to achieve through this campaign.
"The current theatrical slate is jam-packed with the most incredible BAFTA and Oscar nominated movies – the perfect place to share our passion and excitement around the awards season and celebrate the greatest quality films, past and present, with our customers."
The ad launches on Friday and runs for three weeks.
HMV worked with media agency the7stars and Bolder TV on the campaign.