Newly floated DFS is suing rival furniture business Sofaworks in a dispute over brand names.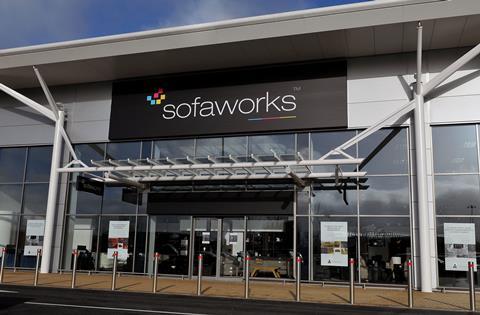 Dispute is over similarities in Sofaworks and Sofa Workshop brand names
Sofaworks was known as CSL before a rebrand in December 2013
DFS bought Sofa Workshop in October 2013
DFS is pursuing the action against Sofaworks on behalf of its Sofa Workshop brand and it is understood Sofaworks owner Jason Tyldesley attended court proceedings yesterday.
Both sides presented their cases to the Intellectual Property Enterprise Court in a two-day hearing that started on Wednesday. A judgement will be made on June 29 if the retailers do not settle out of court.
Lancashire-based Sofaworks was previously known as CSL before its rebrand in December 2013. It is understood it first acquired the 'Sofaworks' name in 1996. The firm did not attempt to register 'Sofaworks' as a trademark until September 2013, but the bid was subsequently opposed.
DFS bought the upmarket Sofa Workshop brand in October 2013 and said at the time the acquisition would help it target a new customer segment.
A DFS spokeswoman said: "We can confirm that The Sofa Workshop has a trademark dispute with Sofaworks. As it is currently in the hands of the Intellectual Property Enterprise Court DFS will not be commenting whilst proceedings are ongoing."
Family-owned Sofaworks was set up in 1984 and it revealed in March that it had sold a stake in the business to Ao.com investor Bill Holroyd and has an annual turnover in excess of £100m.
DFS floated on the stock exchange in March this year and recently revealed its sales for the 26 weeks to January 31 increased 10.5% year-on-year to £431.2m.
Sofaworks declined to comment.