Exclusive Retail Week research reveals many consumers' financial situations have either improved or been unaffected during the pandemic, yet a large volume is reluctant to spend. As part of Consumer Week, which starts on September 13, we take a closer look at the findings and what they mean for retailers.
Retailers need to be focused on winning over an increasing number of discerning customers who are cautious about their spending, research conducted for Consumer Week 2022 finds.
Retail Week surveyed 1,000 UK consumers in August 2021 to understand the impact of the pandemic, and its easing, on their finances, as well as their current financial priorities and how they plan to spend - and save - in the coming months.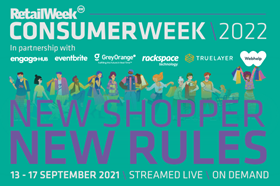 On September 15 and September 16, Retail Week is hosting two free virtual morning masterclasses to help you identify and influence this new breed of shopper. Book your free space at Consumer Week 2022 here and join leaders from M&S, Kingfisher, Pasta Evangelists, Boots, Pret a Manger, Ellesse and more.
The findings illuminate a stark contrast between consumers' financial situations and their propensity to spend.
The shape of consumers' finances
Almost 50% of consumers say there has been no change to their financial situation since the pandemic began in March 2020. One in 10 say they or their partner has in fact earned more during the pandemic.
When asked how their financial situation has changed since the pandemic's easing in April, the largest proportion of consumers surveyed - 35% - say there has been no change, while another 15% say they expect their financial situation to improve within six months; by February 2022.
If consumers' finances remain relatively healthy, and for some are improving, how can retailers plan ahead to leverage their spending?
Consumers are still hesitant to make retail purchases
Significantly, despite the pandemic easing, the majority (71%) of consumers say they haven't made more retail purchases since 'freedom day' - June 21 - largely because of a combination of savings goals, persisting concerns around Covid-19, and the increase in working from home and the impact this has had on making new purchases.
"Grocery, utilities and prices have increased so we have to be careful with our finances"

Consumer Week survey, August 2021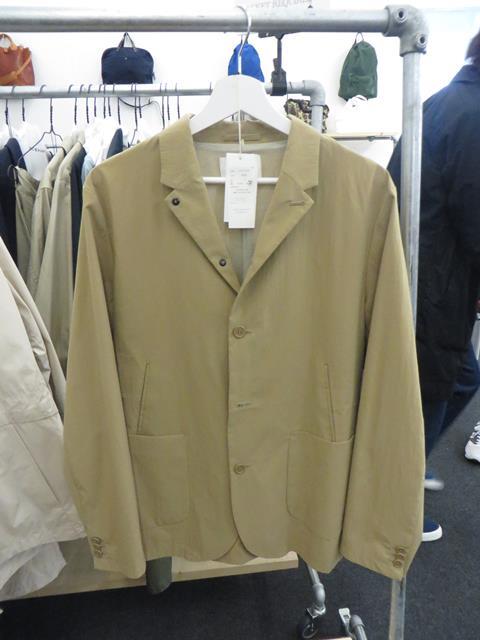 For example, consumers told us: "I'm expecting we'll go back into lockdown in the winter and so am saving money in advance", "I'm trying to save", "I'm still working from home so I'm reusing older clothes" and "I used the previous lockdowns to declutter so I'm now more minimalist".
Consumers also feel that retailers - particularly grocers - are upping their prices which is impacting their willingness, and ability, to spend as they would previously. Responses shared by consumers included: "Prices have increased with my grocery shopping so I've had to cut back" and "grocery, utilities and prices have increased so we have to be careful with our finances".
The UK's economic situation - Brexit included - isn't helping either. Some 71% of consumers say continued uncertainty about the future and the UK's economic situation is making them reconsider spending.
What's more, consumers' savings goals are having a notable impact. The majority (86%) of consumers say they would like to save more money going forward while, over the next six months, 68% of consumers told us they expect to put money into savings and investments. A fifth (21%) are planning to put more of their money into savings than during the previous six months.
Two ways to convince the cautious consumer
1. Focus on value
How then do you get cut-through with this cautious consumer? The answer lies first in value.
When asked what makes them more likely to rate a retailer or brand highly for offering the best shopping experience, the overwhelming majority (54%) say value for money. This was followed by rapid and/or flexible delivery options (39%).
Value for money is also starting to have an impact on consumer appetite for the subscription economy. A not insignificant 11% of consumers say they have signed up to more subscription services since the onset of the pandemic, saying subscriptions are "more economical" and "cheaper". Nearly half (44%) say they were already signed up to subscription services pre-pandemic.
Those services signed up to during the pandemic or pre-pandemic included, among others, Netflix, Estrid, HelloFresh, Bloom & Wild - whose CEO Arron Gelbard will be speaking at Consumer Week - and Amazon Prime.
2. Prioritise convenience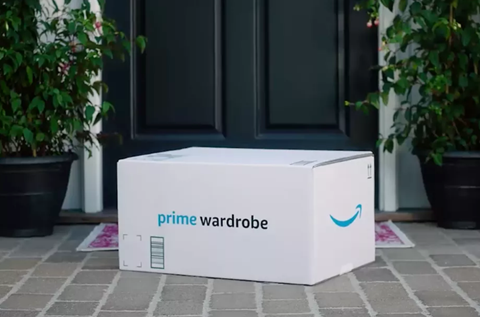 Second to value for money, consumers named rapid and flexible delivery options as the most important factor when rating a retailers' shopping experience.
It was also named among the reasons why consumers signed up to subscription services during the pandemic, with many joining Amazon Prime "to access free delivery".
There are also shopping habits consumers made during the pandemic that will stick going forward, which are linked closely to convenience. Consumers told us the biggest changes they made during the pandemic were making fewer shopping trips to stores (41%), followed by shopping more online (29%), and buying from local businesses (22%).
It's these Covid-influenced trends, which all play into convenient purchasing, that are here to stay. Now that restrictions are lifted, the largest proportion of respondents (32%) say they will continue buying from local businesses, shopping more online (31%) and making fewer trips to stores (31%).
If retailers want to convince consumers to part with their money in this challenging climate, convenient delivery options and convenient shopping mediums will be crucial.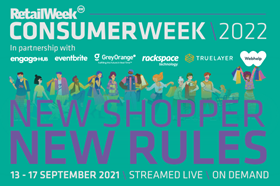 Gain more insights like this and tap into the psyche of today's and tomorrow's shopper at Consumer Week 2022. Register your free place here for Retail Week's two free virtual masterclasses, airing on September 15 and September 16 from 9:30-11:30am.
Incorporating a combination of panel discussions, intimate fireside chats and presentations, expect to glean advice from leaders across the retail industry including M&S, Boots, Pret a Manger, Kingfisher, Bloom & Wild, WARC, and more.