While Boots' strategy has led to the growth of certain categories over the pandemic, some areas of the business are suffering due to underinvestment. Retail Week examines what a potential new owner of the retailer would need to focus on in order to bring Boots back to full health.
Boots has strong global brands such as No7 and Soap & Glory that a new owner could look to capitalise on

But stores 'appear tired and unloved', warns Retail Week research director
Boots Media Group shows the business' ability to diversify
Analyst says: 'Walgreens feels its time and money is better directed into other activities'
When the news broke that Walgreen Boots Alliance (WBA) was pondering potential options around its ownership of Boots, the prospect of the iconic British brand being placed on the market was surely an enticing prospect for many.
WBA said in a statement that "in line with its recently announced priorities and strategic direction that include a greater focus on US healthcare", it would be conducting a strategic review, primarily focused on Boots.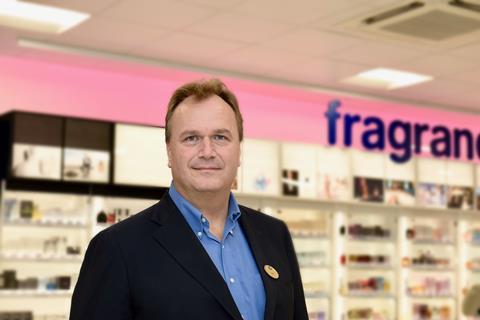 Reports of a potential sale has arrived at a time of substantial interest from private equity firms in UK businesses, as was evident from the acquisitions of grocers Asda and Morrisons this year. Boots' rival Lloyds Pharmacy was also acquired by private equity firm Aurelius last month for £477m.
Indeed, buyout firms Bain Capital and CVC are already set to join forces to launch a takeover bid for Boots, with more private equity firms expected to enter the race for the retail chain.
GlobalData Retail managing director Neil Saunders explains WBA's logic behind exploring its options: "If Boots was in good health and delivering solid profits then Walgreens might opt to keep it, but the division faces a lot of challenges and has investment needs. Walgreens feels its time and money is better directed into other activities."
In the year to the end of August 2020, Boots reported a loss of £258m. Sales, meanwhile, were up 15% in the last quarter to the end of August 2021 compared to the same period in 2020.
While WBA is likely to work with Goldman Sachs to advise on its options around Boots, any new owner is equally likely to be considering their options when it comes to a purchase of the health and beauty giant – especially as underinvestment in certain areas of the Boots business becomes more apparent.
Beauty above all
"If the 'for sale' sign is raised, the Boots business should make for an appealing package in an environment where health continues to garner public interest, while recent investment in bringing onboard more cult beauty brands and experiential stores could also work in its favour," says Retail Week Prospect senior analyst Kate Doherty.
Boots' ongoing transformation, spearheaded by managing director Seb James, has focused on expanding its beauty category, adding popular brands and creating beauty halls in-store with dedicated teams to assist with queries. The category now accounts for 50% of the website sales, according to the latest company results.
Following the publication of the retailer's fourth-quarter results, James said: "Almost half of all beauty products in the UK are now purchased at Boots with our market share climbing to over 40%."
James' focus on this area came following a realisation of how far Boots had fallen behind, as he told Retail Week in 2019: "We've lost, in the last couple of years, a lot of relevance in beauty for our customers and that's because we have a slightly old-fashioned approach of having big brands in with their big displays and we are now moving to something much more flexible."
"The main focus for any investor in the business needs to be accelerating Boots' brand evolution and investing in its stores"

Lisa Byfield-Green, Retail Week
While James' determination to diversify beauty has proven to be the cornerstone of the company's current success, it may have come at a cost to investment in its existing brands.
A future owner of Boots would be interested in these brands, which have proven successful in recent years, including its No7 beauty Range, as well as its Soltan sun protection line which featured heavily in the latest season of ITV's Love Island. However, in recent years, brand innovation has slowed.
Saunders notes the lack of progress in this area, which could be revitalised under new ownership. He says: "Boots needs to get back to creating innovative brands and using these to create competitive points of differentiation. It used to be very good at this but it seems to have become more lacklustre under Walgreens."
Other experts believe that Boots is not fully optimising the strength of these existing brands in the company's growing numbers of beauty halls.
"Boots has some really strong global brands, including No7, Liz Earle, Soap & Glory," says Retail Week research director Lisa Byfield-Green. "WBA has already spun these off into a separate 'No7 Beauty Company' business, which will allow it to form partnerships with other retailers globally and explore direct-to-consumer opportunities, but is yet to make any big moves in this space."
This move by WBA was revealed in April, with the company combining Boots' brands, as well as Sleek and YourGoodSkin, into one beauty business to "develop omnichannel offerings with WBA and new and existing partners around the world". Any new owner could look to capitalise on this existing opportunity.
Stores 'tired and unloved'
This focus on beauty has led to Boots dropping the ball on other parts of the business. One key area, according to Byfield-Green, is Boots' 2,200-plus stores, many of which are in need of similar focus to that experienced by the digital business.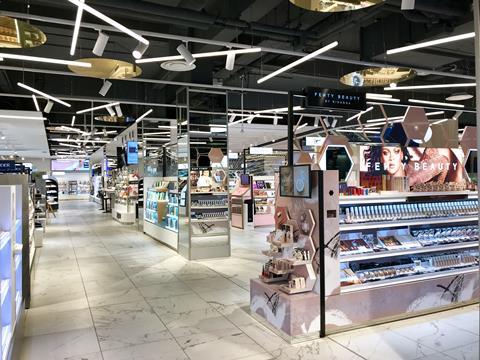 "Boots is clearly on the right track with some of its recent initiatives, such as its beauty halls, online focus and recent partnership with Deliveroo," she says. "The main focus for any investor in the business needs to be accelerating Boots' brand evolution and investing in its stores, many of which appear tired and unloved these days."
This is not a new problem for Boots but one that has lingered around the chain since the early days of James' leadership. In 2019, he acknowledged the need for renovations: "I've been introduced to a load of bosses from these beauty companies and they are, very rightly, careful about their brand. Some of them said very frankly that 'before I think about going into your stores you have to buck up a bit.'"
It is not just the beauty halls that required renewed focus. The product mix within the stores also requires further attention, with Saunders adding: "Boots needs to look at its general merchandise assortment and work out how to create differentiation and uniqueness here – in many stores, general merchandise is a mess."
While some stores, such as its 28,500 square foot flagship store in Covent Garden, offer customers a new experience upon arrival, it is evident that transformation has not reached the vast majority of stores.
"Boots has been starved of investment in stores, ecommerce and areas like customer service. Boots is not a terrible business and it still enjoys great brand recognition and high levels of customer trust," says Saunders.
In a comment that is sure to be food for thought for any potential future owner of Boots, he adds: "However, the proposition needs to be rebuilt and the chain needs a greater sense of purpose. The store estate also needs to be reshaped to adapt to changing shopping patterns.
"All of these things need careful planning, time and money – they are not issues that can be resolved overnight."
Online evolution
Digital investment is one area that the retailer has focused its attention upon, with the company introducing a trial partnership with Deliveroo, creating shoppable TV campaigns with ITV and Sky, and expanding its online doctor service – all within a period of months.
The company's growing digital prowess is also evident in its spinoff media group, which leverages the company's wealth of loyalty card data. "The 2021 launch of the Boots Media Group, which uses Boots Advantage Card data to help third-party brands deliver personalised campaigns to consumers, is indicative of the brand's potential to diversify," says Doherty.
The website has also benefited from the pandemic, with overall digital sales rising 54% in the year ended August 31. On Black Friday, James tweeted that Boots had the biggest hour online of the year, with three orders a second recorded.
"Boots is not a terrible business and it still enjoys great brand recognition and high levels of customer trust"

Neil Saunders, GlobalData Retail
While demand certainly exists, the company's online presence requires further investment to ensure Boots' digital store maintains the momentum it experienced over the pandemic and pre-Christmas shopping periods. Retail Week Prospect estimates that despite this strong growth over the pandemic, ecommerce still accounted for less than 15% of total UK sales in the financial year 2020.
While a potential owner would note Boot's progress in the areas of beauty and digital to date, further work needs to be done in both categories. Any future investment in the retailer would also provide the opportunity to tackle some of the areas that have fallen behind.
For those considering making a bid for Boots, underinvestment in key areas cannot continue to be overlooked. While beauty and ecommerce have benefited the most from the retailer's current growth strategy plans, the former pillars of the company – stores, healthcare and own brands – should not be forgotten as it strives to maintain a strong footing in a transforming market.
Don't miss the best of the week – sign up to receive the Editor's Choice every Friday