Twisted Soul, the "aspirational" clothing brand developed by fast-growing young fashion group Blue Inc, is poised to open as a fascia in its own right with a pop-up location.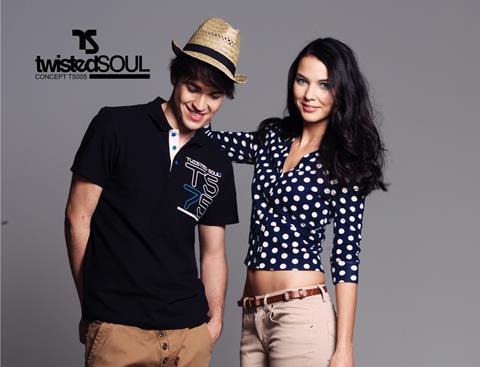 Blue Inc chief executive Steven Cohen believes there are "significant growth opportunities" for the
own-brand in wholesaling and retail.
He said: "It's early days but we think the brand is going to be huge. We're looking for a pop-up store to trial retail. It will have a strong branded feel."
Cohen is scouting an inner-city location with a strong young and student demographic for the urban brand's pop-up. It is believed that Shoreditch in east London is top of his wish list.
A transactional site was launched in October for Twisted Soul, which Cohen described as a premium brand for its core audience of 10 to 23 year olds. Twisted Soul is also understood to be in discussions with department stores to launch the brand in shops in 2013.
A wholesale manager was appointed for Twisted Soul last year who has signed deals to sell the brand internationally in Australia and South Africa.
Twisted Soul started life as a footwear brand in Blue Inc in 2007 before being expanded into clothing. Last year a range of fragrances was added, which Cohen said had proved popular.
Cohen said: "It's got the feel of a great third-party brand."
Parent Blue Inc's sales, including Officers Club, are expected to hit £110m for 2012.
The retailer, which is chaired by former Marks & Spencer boss Stuart Rose, has 205 stores across the UK.