Latest news, insight and analysis on Jessops
Jessops was the UK's leading specialist photographic retailer, with just under 200 stores in 2012, although its trading performance had been suffering. The company fell into administration in early 2013 and was subsequently acquired by the high profile entrepreneur Peter Jones. Six stores were reopened in March 2013.
The news that Woolworths was collapsing broke half a decade ago. Five years on, what have retailers learned from Woolworths' demise?
Growth is firmly on the agenda for George Osborne's much anticipated Autumn Statement next week and the Chancellor is under increasing pressure to ease business rates on the high street.
Full company profile for Jessops, including: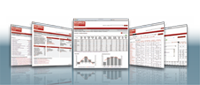 Powered by: