A word cloud of HMV's interim results.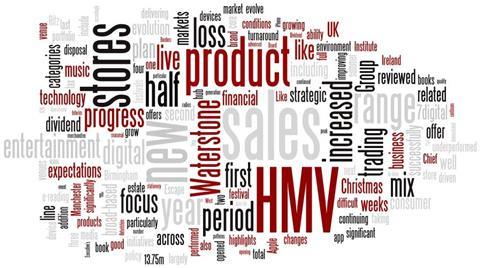 A word cloud is a visualisation of word frequency in a given text as a weighted list. The more a word appears within a document, the greater prominence it will have in the word cloud.
This word cloud was created with text taken from HMV's interim results for the 26 weeks ending 23 October 2010.