Retail Week rounds up the actions being taken by retailers in response to Russia's invasion of Ukraine. Last updated March 29, 2022.
Adidas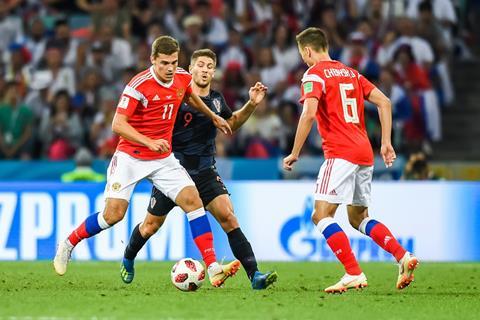 Adidas has suspended its partnership with the Russian Football Union. The sportswear giant had designed Russia's kit since 2008 and also manufactured shirts for the World Cup hosted in Russia in 2018.
Aldi
Aldi has donated an undisclosed sum to the Red Cross Ukraine Crisis Appeal, and is offering jobs to Ukrainian refugees.
The discounter has more than 8,000 roles available across its 950-strong store estate and 11 distribution centres. It said the vacancies span a host of roles including assistant store manager, store assistant, stock assistant, selector, logistics assistant and office-based administration roles.
Aldi UK recruitment director Kelly Stokes said: "We stand by the people of Ukraine and want to offer employment opportunities for those seeking refuge in the UK. By working with the government, partners and other employers, we hope to help as many people as possible and provide much-needed stability and security in their lives."
Amazon
Amazon has donated $5m (£3.76m) to organisations such as Unicef, The UN Refugee Agency (UNHCR), the World Food Programme, Red Cross, Polska Akcja Humanitarna (Polish Humanitarian Action) and Save the Children. The tech titan will also match up to $5m (£3.76m) in additional donations from its internal team.
It has added donation links on the homepages of its US, UK and German websites, waiving payment-processing fees for its customers.
Amazon will also suspend shipment of all retail products to both Russia and Belarus. It will no longer provide Russian viewers with access to Prime Video.
Its Amazon Web Services division will no longer accept any new Russian or Belarus-based customers and the tech titan will no longer accept any new third-party sellers in either nation.
Amazon has now also launched a humanitarian aid hub in Slovakia to provide assistance for refugees from Ukraine and support relief organisations.
In 10 days the teams have converted 5,000sq m of warehouse space in Slovakia into a facility. This is the biggest hub the tech titan has built.
Teams at the hub will procure, pack and ship the supplies needed by charities, utilising its European fulfilment network. These supplies will include those donated by the organisation itself, as well as by customers.
Apple
Apple has paused all product sales and stopped exports into Russia as well as limiting services such as Apple Pay and Apple Maps for Russian users.
Apple said it was "supporting humanitarian efforts, providing aid for the unfolding refugee crisis and doing all we can to support our teams in the region".
Asos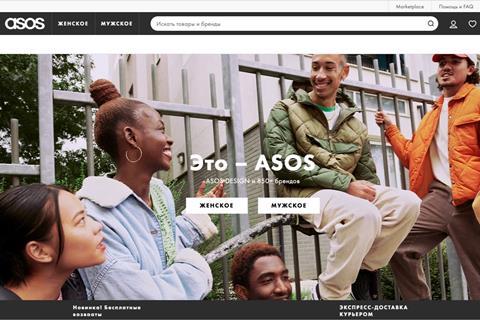 Asos has stopped shipping goods to Russia, stating that "it is neither practical nor right" to trade in the country. It has also halted sales in Ukraine.
Balenciaga
The luxury brand has removed all content from its social media channels, including Twitter and Instagram. It has vowed instead to transform its channels into a resource providing information on the invasion and has donated to the World Food Programme.
Boohoo
The fast-fashion retailer has suspended sales to the Russian market and it does not serve Ukraine.
Boots
Chief executive Sebastian James tweeted that Boots is "sending 1.4 million essential hygiene products and first aid kits to support the humanitarian effort for Ukraine".
Burberry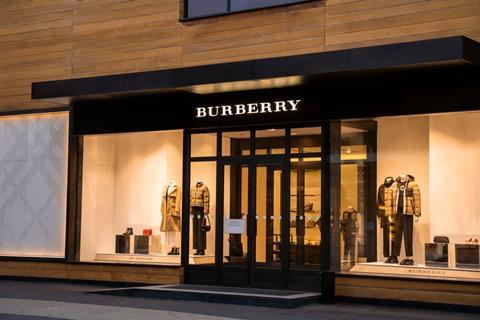 Burberry has halted all shipments to Russia and closed its three stores in the country until further notice due to ongoing "operational challenges". The luxury fashion house is also donating to the British Red Cross Ukraine Crisis Appeal and will also match employee donations.
Chanel
Chanel said in a statement that it had "increasing concerns about the current situation, the growing uncertainty and the complexity to operate".
As a result, it stated that it will end delivery into Russia and shut its stores. It has already suspended online sales in the country.
Co-op
The Co-op revealed it is supporting the Disasters Emergency Committee's Ukraine Humanitarian Appeal. It will also match customer and member donations to the appeal up to £100,000.
The grocer will also remove the sale of Russian Standard vodka from its stores "as a sign of solidarity with the people of Ukraine".
Currys
Currys has donated £100,000 to the Red Cross. Its virtual mobile network, iD Mobile, will provide free texts and calls to Ukraine-based numbers for UK customers as well as free calls, texts and unlimited data for customers in Ukraine.
Currys has also stopped selling products made in Russia.
Chief executive Alex Baldock said in a statement: "My horror and revulsion at the invasion of Ukraine is shared by thousands of Currys colleagues and we share a determination to help the victims of this act of aggression.
"While we don't have a business in Ukraine, we have partners there and colleagues nearby. We'll continue to stand with them and with the victims of this act of the sort of senseless barbarism that we had hoped was part of Europe's history."
Decathlon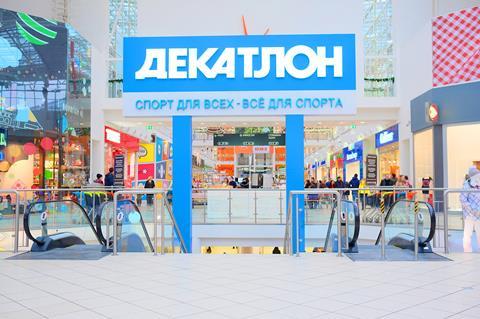 Sports retailer Decathlon said on March 29 its 60 stores in Russia will shut but it will continue to support its 2,500 staff in the nation.
Decathlon said: "In the dramatic context of Ukraine, we are following the evolution of events and particularly the situation of those directly affected.
"In strict compliance with international sanctions, Decathlon notes that the supply conditions are no longer met to continue its activity in Russia. Decathlon has to suspend the operation of its stores."
The Mulliez family, which owns Decathlon, has faced criticism for continuing the operations of its other businesses, supermarket Auchan and DIY chain Leroy Merlin, in Russia as other retailers shuttered stores in response to the ongoing conflict.
Etsy
Etsy is cancelling $4m (£2.99m) worth of outstanding fees for its sellers based in Ukraine in a move to support creators financially impacted by the invasion.
Farfetch
While Farfetch had originally warned of "problems" with orders and returns in Russia due to delays, it has now updated its stance and paused shipping to Russia entirely.
Fortnum & Mason
Luxury food retailer Fortnum & Mason does not stock any Russian products, but it does sell a selection of its range in the country. It has paused supply through its export partner to shops in Moscow and St Petersburg.
Gucci
The luxury fashion brand has donated $500,000 (£373,800) to the UN Refugee Agency, according to an Instagram story posted by the brand. It added: "All of us at Gucci hope for a peaceful resolution to this conflict."
H&M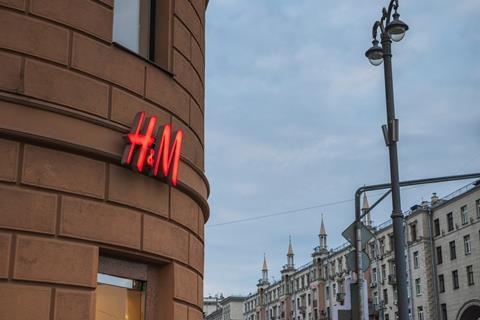 H&M has temporarily paused all sales in Russia and closed all stores in Ukraine. It said it was "deeply concerned about the tragic developments in Ukraine" and it stands "with all the people who are suffering".
The fashion retailer said it was in conversations with relevant stakeholders and has made donations of clothes and other necessities, while the H&M Foundation has made monetary donations to Save the Children and UNHCR.
Harrods
Harrods has suspended all deliveries to Russia.
Holland & Barrett
Holland & Barrett has said its operations will not be affected by sanctions placed on its Russian oligarch backers, who have stepped down from its owner LetterOne's board.
Russian billionaire Mikhail Fridman and his business partner Petr Aven have been sanctioned by the EU because of their connections to Vladimir Putin.
LetterOne has now confirmed that Fridman and Aven's shareholdings have been frozen indefinitely, meaning both men cannot receive dividends or benefit financially from the investment group's activities.
LetterOne has also made a donation of $150m (£114m) to support those impacted by the war.
Iceland
Iceland has donated £150,000 to the British Red Cross Ukraine Crisis Appeal. "People are losing their homes and their lives. It is important to me, to the business and to our customers that we help those in Ukraine," managing director Richard Walker said.
Ikea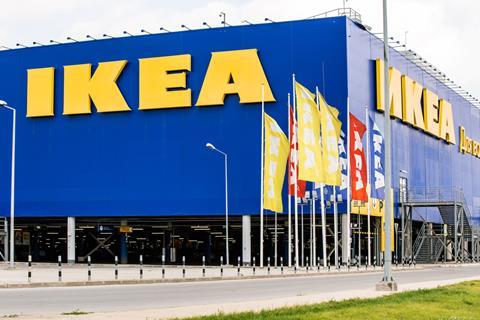 Ikea has closed its stores in Russia and parent company Ingka Group has paused all imports and exports in and out of the country and Belarus.
Ingka Group said it would continue to operate its Mega shopping malls in Russia so citizens could still have access to essentials.
The Ikea Foundation has made a €20m (£17m) donation to help refugees from Ukraine and those who have been displaced by the war.
Inter Ikea Group and the Ingka Group are giving €10m (£8m) each to provide support in products and other assistance to UNHCR, Save the Children and local organisations.
Inditex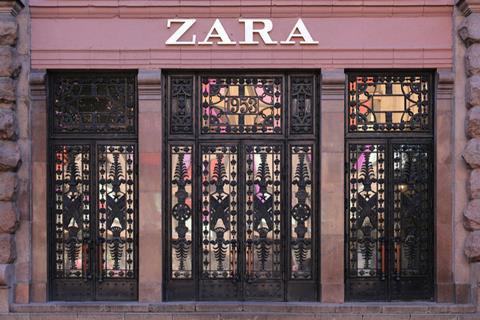 Inditex has closed all 79 of its stores in Ukraine, including 11 Zara stores, and suspended online orders in the country.
The fashion giant came in for criticism for not halting its operations in Russia as quickly as rivals like H&M. It said on March 5 that it was "temporarily" closing all of its 502 stores in Russia – of which 86 are Zara – and its transactional website in the country.
Inditex said it would provide "a special support plan" to its 9,000-strong workforce in the country.
JD Sports
JD Sports has halted all trading in Russia across its websites and wholesale channels, stating that it was "shocked and deeply concerned" by the situation. It added that Russian sales amounted to less than 0.05% of its annual sales.
John Lewis
The John Lewis Partnership has stopped selling products made in Russia. The eponymous department store chain removed a line of pizza-oven pellets, while Waitrose has delisted one brand of Russian vodka.
The group added that it was "working with our suppliers to review products that have components of Russian origin and will be seeking to mitigate further exposure to the region".
Chair Dame Sharon White said the partnership had made its first donation of £100,000 to the British Red Cross to provide food, water, medicine, clothing and shelter. John Lewis will also match donations through a company link from customers and employees up to the value of £150,000.
White added: "We all share a common humanity and all conflicts – near and far – strike at the heart of our values."
Jollyes The Pet People
The pet food retailer has joined forces with Northern Irish pet food manufacturer Mackle to donate 5,000 tins of wet food and tonnes of dry food to Ukrainian refugees.
The pet food, which will be shipped to Poland, will be given to those fleeing the war with their pets.
Keen
The US footwear brand has donated €50,000 (£44,667) to the Red Cross and Global Giving in response to the ongoing crisis. This donation will support refugees at the Polish, Slovakian and Hungarian borders.
Kingfisher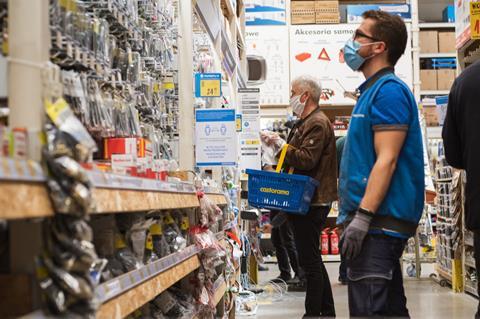 Kingfisher has made donations to both the British Red Cross Ukraine Crisis Appeal and UNHCR. Teams in Poland and Romania, in which Kingfisher operates stores, have also offered their support.
Brico Dépôt Romania is fundraising and donating products, while the Brico Foundation is making donations to the Romanian Red Cross and homeless charity FARA Foundation.
In Poland, Castorama is providing power generators, chargers and torches, and its teams are volunteering to help refugees at the border. The Castorama Foundation is working with the Polish Red Cross, Polish Mobile Clinic and Polish-Ukrainian Cooperation Foundation to help renovate refugee shelters.
The group has also stopped selling all products that are directly sourced from Russia and Belarus. Kingfisher said in a LinkedIn post: "We will continue to look for ways that we can help the humanitarian effort and offer support to our colleagues impacted by the crisis."
Kurt Geiger
British footwear retailer Kurt Geiger donated 100% of its store profits from the first week of the conflict to the British Red Cross Ukraine Crisis Appeal. The donation of £50,000 will be used to repair infrastructure and damaged homes.
Leroy Merlin
The French founder of Decathlon is planning to expand another of its businesses – DIY chain Leroy Merlin – in Russia following the departure of its competitors.
In a letter to suppliers, Leroy Merlin's Russian bosses said sales had significantly increased since the war began.
The letter, which was seen by The Telegraph, said: "Since the disappearance of certain companies from the market, we are open to your proposals on the increase of supply and the increase of your assortment of products.
"In the next three to four months, we plan to fully replace imported products with those produced in Russia."
Lush
Lush has closed all 15 of its Ukraine stores and the retailer plans to distribute products to Ukraine's citizens affected by the invasion.
Lush's 48 stores in Russia remain open due to a longstanding legal agreement with its Russian licensee. However, the retailer said it had suspended supplies to these stores and had already paused online sales in Russia.
In a statement, Lush said: "Our Russian and Ukrainian businesses are associate companies, both 65% owned by a Russian citizen who had built the business over 20 years… employing over 600 staff who share the Lush values of environmental protection, animal rights, social justice and peace."
LVMH
The luxury conglomerate that owns Dior and Louis Vuitton donated $5m (£4.13m) to the International Committee of the Red Cross to help victims of the ongoing war.
It said: "The group's first concern is the safety of its 150 employees in Ukraine and it is providing them with essential financial and operational assistance."
It has also launched a fundraising campaign, matching employee donations to the Red Cross.
Majestic Wine
Majestic is raising funds for the Disasters Emergency Committee and will match all contributions made by staff and customers up to the value of £50,000.
The retailer said: "At Majestic, we are shocked at the disturbing events unfolding in Ukraine. Our thoughts are with all those affected, those living in danger and those that will end up having to flee their homes to escape the conflict.
"Many of us feel we really want to help in any way we can and, as a business, we fully echo that."
Marks & Spencer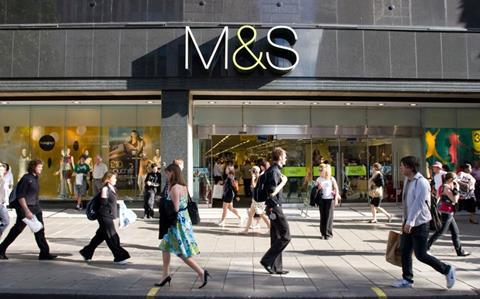 M&S has suspended shipments to its Turkish franchisee's Russian business, which operates 48 stores in the country. The franchisee also operates 10 stores in Ukraine.
The Russian stores remain open, with the retailer unable to shut the shops due to its agreement with the franchisee.
The retailer said it has created a £1.5m support package for Unicef's Ukraine appeal including an initial £500,000 donation to UNHCR plus a further £500,000 for matched fundraising enabled through its Sparks loyalty programme, whereby each time a member shops with the retailer M&S will double the donation that would usually be made.
M&S has donated a further £500,000 of coats and thermals to families in need in the region.
McDonald's
The burger giant is closing its 850 branches in Russia. It will continue to pay its 62,000 staff in the country.
Mere
Russian-owned hard discounter Mere, which opened its first store in the UK in Preston last year, has announced that it will be closing its lone shop and has put on hold any further expansion plans for the foreseeable future due to the "political situation" in Ukraine.
Morrisons
Morrisons will no longer stock Russian Standard vodka following the invasion.
The Bradford-based grocer is also donating £250,000 to the Disasters Emergency Committee Ukraine Appeal. Morrisons said it had been "shocked and saddened watching events unfold in Ukraine and wanted to help".
Mothercare
Mothercare has suspended all business in Russia, including the shipment of all products. Its franchise partner in the country is also pausing operations online and in its 120 stores.
Mothercare's Russian division accounts for a significant proportion of its business. Sales in the country represent around 20-25% of Mothercare's worldwide retail revenues and were expected to contribute around £500,000 a month to group profit.
Next
Next has stopped taking orders from customers in Ukraine until the retailer can again guarantee a "reliable service" for consumers.
The fashion giant has also shut down its Russian website and distribution centre "indefinitely" – a move impacting 160 staff in the country.
Nike
The sportswear brand is no longer accepting online orders in Russia as it can no longer "guarantee delivery" for shoppers there. The move was praised by Ukrainian MP Lesia Vasylenko who tweeted that the actions of Nike, Apple and Amazon were examples of how private companies can impose sanctions of their own.
In addition, Nike has announced it will temporarily close all stores in Russia, saying it was "deeply troubled by the devastating crisis".
Pandora
The jewellery brand donated $1m (£745,000) to Unicef's appeal to support children in Ukraine.
Pets at Home
Pets at Home has pledged £100,000 to support several charities working in Ukraine to help pet care professionals and pet owners, as well as animals impacted by the ongoing war.
Pret A Manger
Pret's registered charity, The Pret Foundation, has donated £50,000 to the Disasters Emergency Committee Ukrainian Humanitarian Appeal to support families in need.
The coffee shop chain said it would "continue to find more ways we can help through our charity partners around the world".
Primark
Primark has made a donation of £250,000 to its global partner Unicef. The company said in a statement that the donation would "help scale up life-saving support for children and their families with safe water, hygiene supplies, healthcare and psycho-social support".
Store and head-office staff are also supporting initiatives to help those impacted by the crisis: "This week, our colleagues in our head office and across our markets, especially in our two Polish stores, have donated clothing and essentials to local charities on behalf of Primark."
Puma
The German sportswear brand first paused deliveries to Russia and has now shut all of its stores in the country.
River Island
River Island stopped selling and shipping to Russia and Belarus on February 24.
Sainsbury's
Sainsbury's is donating a package of £2m to the people of Ukraine through its partner Comic Relief. The first £1.5m will provide urgent support to those crossing the border or still in the country.
The grocer added that any Nectar points donated to Comic Relief through the Nectar app will be converted to cash for donation. It will also match those donations up to the value of £500,000.
Sainsbury's subsequently announced it would no longer be selling Russian Standard vodka and Karpayskiye black sunflower seeds, while it has also temporarily renamed its Chicken Kievs as Chicken Kyivs in a show of support for Ukraine.
Schwarz Group
The German retail group, which owns Lidl and Kaufland, has postponed plans to enter the Ukrainian market, according to German media reports.
The group has already pledged €3m (£2.48m) in both monetary and product donations and will now increase this to €10m (£8.26m). It said in a statement: "With non-perishable foods, home textiles, hygiene products and other urgently needed products, [Schwarz Group] aims to help supply provisions to the refugees in the border regions of Ukraine as quickly as possible."
Starbucks
The coffee shop group, whose branches are run under license, is closing its 130 locations and ceasing sales. Starbucks intends to continue paying its 2,000 staff.
Ted Baker
Ted Baker has suspended supply to its wholesale partners in Russia. The retailer added that sales in the region are not material to the business. It also has one franchise partner in Ukraine.
The fashion retailer said in a statement: "Due to the shocking events unfolding in Ukraine, we have suspended supplies to our wholesale partners in Russia. Our thoughts are with the Ukrainian people and all those impacted by the invasion."
Tesco
Tesco has donated £1m to the British Red Cross appeal and sent food and clothing to Ukraine from its stores in Budapest, Bratislava and Prague.
The grocer said: "Our thoughts are with the people affected by the Ukraine crisis. We're committed to supporting the relief efforts of those who need it."
Tesco Central Europe chief executive Matt Simister wrote on LinkedIn: "Steered by the Red Cross, our initial donations have been food, water, hygiene products and clothing but our humanitarian aid will evolve with the needs of those impacted/displaced."
Tesco Mobile has also removed all roaming charges on calls, texts and data for UK customers currently based in Ukraine. UK customers contacting friends and family in Ukraine can do so free of charge.
The Hut Group
The Hut Group (THG) is donating £1.2m worth of basic toiletries to Ukrainian families from its warehouse in Poland, working alongside local partners in the country to make sure the items reach those most in need.
THG, which employs around 200 people from Ukraine, said it had been "shocked and deeply saddened" by events in the country.
The health and beauty giant added: "We are carrying out constant safety and welfare checks with our colleagues who remain in Ukraine and the surrounding areas, and we have relocated the colleagues who have made the difficult decision to leave their homes in Ukraine.
"We are also continuing to support our Ukrainian colleagues here in the UK, including assisting those who are making arrangements for their loved ones to join them as soon as they are able."
TK Maxx
TK Maxx's parent company, TJX Companies, will sell its 25% stake in Russian value retailer Familia. The group will also end the sourcing of goods from both Russia and Belarus.
Uber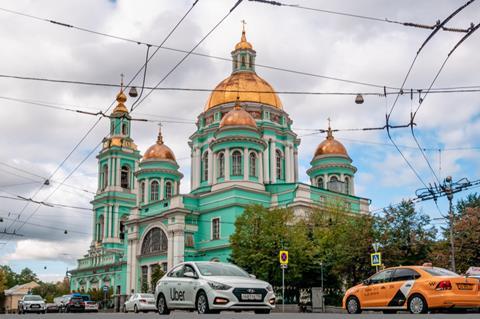 Uber is active in the Russian market through its joint venture with Russian company Yandex, providing food delivery and ride-hailing services.
It said it was seeking "opportunities to accelerate the sale" of its stake in the business. It had previously expressed an interest last year to sell.
Uber also removed three of its executives from the joint venture's board.
Uniqlo
Japanese clothing giant Uniqlo has reversed its original decision to continue to operate in Russia following widespread condemnation.
The chief executive of Uniqlo parent company Fast Retailing, Tadashi Yanai, had originally said that "clothing is a necessity of life", adding "the people of Russia have the same right to live as we do".
However, Fast Retailing has now stated: "We have recently faced a number of difficulties, including operational challenges and the worsening of the conflict situation.
"For this reason, we will temporarily suspend our operations."
It added that it condemned "all forms of aggression that violate human rights and threaten the peaceful existence of individuals".
Fast Retailing has also donated $10m (£7.62m) to the UNHCR to assist those displaced by the crisis.
It will also donate 100,000 Uniqlo clothing items to those in need, as well as 100,000 items of winter clothing collected through Uniqlo's clothing recycling programme.
Yoox Net-a-Porter
Italian online fashion retailer Yoox Net-a-Porter has suspended orders in Russia until further notice.