Topshop's local franchisee called in administrators earlier this week
Sir Philip Green in talks about taking over the business
Arcadia owner Sir Philip Green aims to stage a rescue of the Topshop business in Australia following the collapse into insolvency of the retailer's franchise partner Down Under.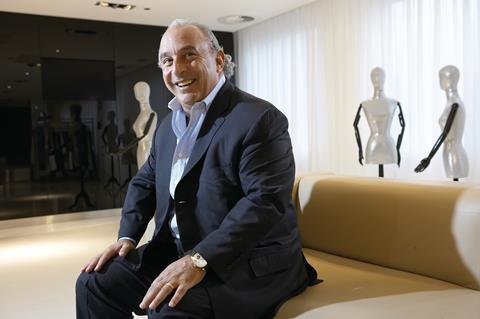 Austradia, which runs 24 Topshop branches in Australia including concessions in Myer department stores, has drafted in administrators to restructure the business.
Green is working on a proposal for Arcadia to take over the Australian operation, the Financial Times reported.
Myer, which controls a 20% stake, said it would work with Arcadia "to deliver the best outcomes for customers and other stakeholders".
There are 760 employees at the Australian Topshop business, which generates annual sales of AUS$90m.
International growth
Topshop has been growing internationally, and overseas expansion has been a focus since US investor Leonard Green bought a 25% shareholding in the retailer five years ago.
Last year, Topshop opened its first branches in mainland China, and another 75 outlets could open there.
In the US, Topshop sells though its own stores and in Nordstrom department stores.
Green's attempt to save the Australian Topshop business came as it was also reported that Lord Grabiner, chairman of Arcadia parent Taveta Investments, was preapring to stand down after 15 years in the role.
Lord Grabiner was criticised as "complacent" by MPs investigating last year's collapse of BHS after Green sold it for £1.