High-street stalwart Timpson has acquired the dry-cleaning arm of Johnson Services Group for £8.25m as it moves to expand its services offer.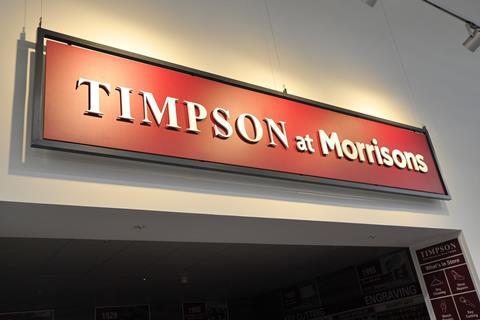 The cobbler and key-cutting specialist, which operates from over 1,000 UK stores, will take on Johnson's 200 sites.
It comes as the business, founded in 1865, moves to diversify away from traditional shoe repairs – a sector that has been in decline for the past 50 years.
Dry-cleaning has been one of Timpson's fastest-growing services of late, along with mobile phone repairs.
Timpson operates within a number of Tesco and Sainsbury's stores, accounting for around a third of its sales, The Daily Telegraph reported.
It also struck a deal with Morrisons last year to take over the running of the grocer's 116 dry-cleaning operations.
In 2012, Johnson's dry-cleaning business reported a £200,000 loss, prompting it to close around 300 unprofitable stand-alone stores.