Tesco has unveiled audacious ambitions to be "the world's leading retailer for affordable fashion" that will take it toe-to-toe with the largest clothing specialists.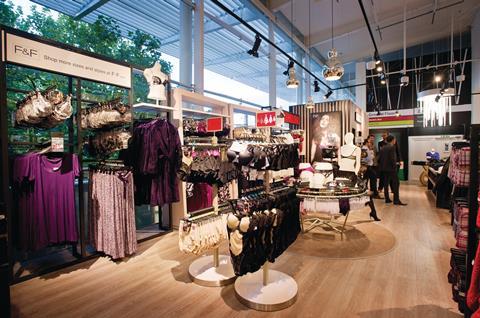 The world's third largest retailer hopes F&F, which sells in 450 UK Tesco shops and 16 countries worldwide, can vie with value giants including H&M, Primark and George at Asda through a beefed-up global store presence and by attracting new digital shoppers.
H&M has global sales of £11.7bn, reflecting the scale of Tesco's challenge. Tesco is only fourth in the UK value fashion market, with 10% share, less than half that held by market leader Primark, according to Verdict. F&F UK sales exceeded £1bn in the year to February 23.
Online clothing director Emily Shamma told Retail Week: "We want to be the world's leading retailer for affordable fashion. It's ambitious but realistic. Any market we want to enter we can do through franchises. I do not think there is any limitation to what we can do."
Tesco this week revealed it has expanded F&F's European franchise arm. It has opened two standalone stores, including its first kids-only shop, in Gibraltar. It has also opened seven concessions in Switzerland in Coop department stores and hypermarkets. F&F, which is on sale across Europe, the Middle East and Asia, is scoping out European markets in which to launch a local transactional website next year. Poland and the Czech Republic are the most likely countries.
"We are very strong in central Europe," said Shamma. Verdict senior analyst Honor Westnedge said: "Tesco's plans are hugely ambitious but not unachievable given its huge economies of scale. It has the potential to be a huge global brand." Westnedge said the growth of F&F's digital presence may win younger shoppers from Primark. But she cautioned it faces significant challenges to change its perception as a supermarket brand.
Tesco opened its first dedicated F&F womenswear shop-in-shop, designed to build its fashion credentials, in its West Kensington store this week.
Tesco does not have plans for UK standalone F&F stores at present but head of creative design Paul Andrews did not rule it out.
Tesco will have revamped 100 of its F&F shop-in-shops by the end of November.