Tesco has launched interactive Christmas window shops in twelve Metro stores around the country, including on Regent Street, with augmented reality technology enabling shoppers to scan and shop using their mobile phones.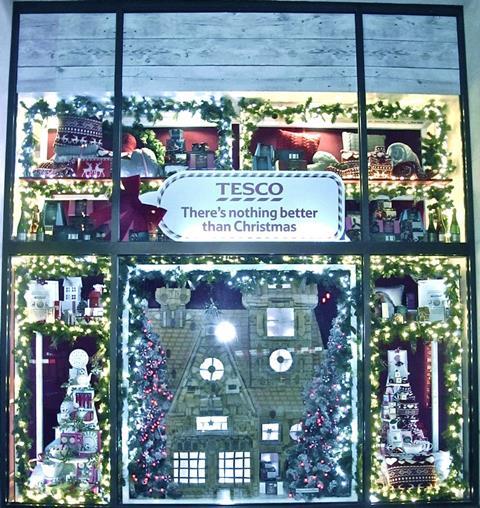 The grocer has launched window shops that showcase a range of products, including the Tesco Finest food range, giving shoppers access to a wide range of products and enabling them to scan and buy without entering the store.
The Regent Street store front is decorated in a Scandinavian style with a six-foot biscuit house, showcasing food, gifts, toys and decorations.
Shoppers can scan QR codes using their smartphones, and each product is brought to life using augmented reality technology. Augmented reality can provide shoppers with things such as videos of product demos, or links to ads or trailers.
Shoppers can then click to buy the product, and collect it from the store the next day.
In pictures: 7 great Christmas innovations
1

2

Currently reading

Tesco Metro launches augmented reality store fronts

3

4

5

6