PayPal has unveiled two new mobile payment services that are available through its app - an order ahead feature and a 'pay at table' feature for restaurants.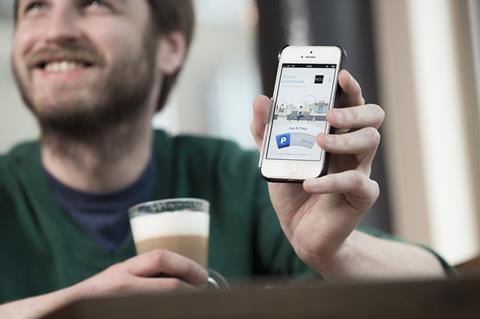 The payment company said over 2,000 high street stores and restaurants are now signed up to its mobile payment service.
The new features mean shoppers can order and pay for a takeaway through the PayPal app, ahead of collecting their food. Wagamama is signed up for this service.
The other new feature, Pay at Table, means diners can pay through their smartphones without having to wait for the bill or pay by card. Italian chain Prezzo has signed up for this service.
Another one of PayPal's mobile payment features, which enables shoppers to pay by 'checking in' to their Paypal account when they are in store, has been rolled out at Gourmet Burger Kitchen. Cashiers can verify the shopper by viewing their Paypal profile picture.
Katie McDermott, marketing director at Gourmet Burger Kitchen, said: "With counter service at GBK, the facility for customers to check in and pay with their PayPal profile picture has made the transaction faster and easier and we've got to know more of our customers by name."
Christian Poole, marketing director at Prezzo, said: "PayPal has helped us give customers the control to view, split and pay the bill directly on their mobile phone. We've increased our sales, customer insights and satisfaction."
The food chains join retailers including Oasis, Coast, JD Sports, Blacks and Snow & Rock in accepting mobile payment via PayPal.