Customers will be able to do their grocery shopping from their wrists in 15 seconds with the launch of Ocado's application for the Apple Watch.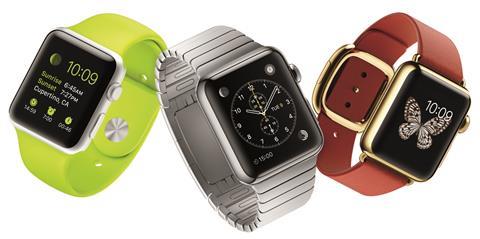 Users of the watch application will be able to use the device's speech recognition function to add items to their grocery baskets and complete online orders. The app will also provide real-time order status updates.
Using advanced machine learning algorithms the app will also be able to predict orders, which the etailer claims will enable customers to shop in 15 seconds from their wrist.
Paul Clarke, director of technology at Ocado, said: "We developed the Ocado Apple Watch app with a clear goal: make it effortless for Ocado customers to order their shopping without needing to use their phone.
"Customers can now checkout without using their phones in just 15 seconds. Another example of where we've reduced customer friction is by enabling people to add items quickly to an existing order with the Apple Watch app. For example, if a customer has completed an order on their desktop computer but forgot to buy milk, they can say "milk" into the watch and it will be added to the existing order."
The free app will be available from April 24 to coincide with the Apple Watch launch this Friday,
Ocado is among the first wave of firms to launch an app for the watch, along with Asos.
The Asos app will include features such as a 'Saved Alert' which will inform customers when a product they wanted comes back in stock or falls in price. The app will also provide personalised product recommendations based on customers' purchasing and saving behaviour.
It will also integrate with Apple's 'Handoff' feature, allowing customers to save an item to their shopping basket on their watch, then jump to a mobile or desktop device to view the product in more detail, the company said.