John Lewis is launching a start-up incubator, JLab, in a bid to tap into innovative ideas from smaller technology companies and start-ups.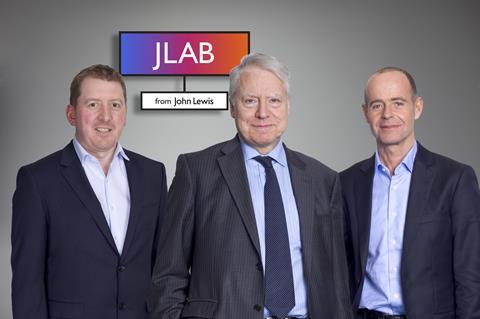 It is asking entrepreneurs to submit ideas on JLab.co.uk that they believe will change the future of retail.
Five finalists will then be selected and given funding, a John Lewis mentor and office space to help develop their ideas over the summer. The winning entry will then be developed and trialled in stores.
The retailer has devised five categories for entries including in-store technology and the internet of things. It also has a 'surprise us' category for ideas that don't fit into the prescribed categories.
IT Director Paul Coby is working with entrepreneur Stuart Marks on running the incubator, and says he wants to increase the number of good ideas going into John Lewis.
He said: "I'm fortunate enough to be approached by a lot of people with great ideas, but what people don't have is the ability to develop these ideas and test them in a retail store and put beta versions in front of customers. "
Marks, who has built up and sold a number of technology firms, including the Reward Card, the predecessor of the Nectar scheme, says entering a technology incubator run by a retailer is a great opportunity. "One of the big problems with start-ups is that some things you only know once it's customer facing. Even if a start-up doesn't win, the end product that comes out will have considerable value to John Lewis and other retailers."
Coby added: "We don't have the monopoly on good ideas. I expect we'll get five fabulous concepts here."