Former Selfridges marketing director and Anthropologie managing director James Bidwell has bought innovation tracking website Springwise.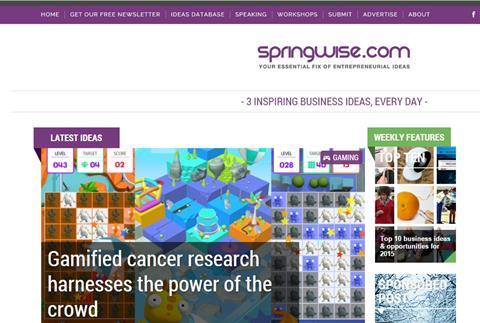 Bidwell acquired a 90% shareholding from founder Reinier Evers, who will retain the remaining 10% stake.
Bidwell will become chairman and chief executive of Springwise, while its present managing director Chris Kreinczes will take on the position of editor and creative director.
Former Arcadia brand finance director Camilla Wilks has joined the company as chief financial officer.
Bidwell said: "Retail is core to Springwise with around 15% of our ideas being related to retail in some way. Given my background and the constant innovation in the sector it will certainly be a focus for us as we develop Springwise over the coming years.
"I also want Springwise to be a force for good with emphasis on sustainable business and social enterprise which are well represented on Springwise."
Springwise was founded more than 12 years ago and updates over 170,000 subscribers with email newsletters regarding the latest innovations and also offers Springwise Access, a proprietary paid for database.