EBay has launched an 'advanced targeting' tool that allows home and DIY retailers to connect with customers looking to buy a house.
The online marketplace's advertising division has launched a targeted marketing tool for home and DIY retailers, called Home Mover, after finding that potential home buyers can be identified by a marked shift in their purchasing habits before they buy a house.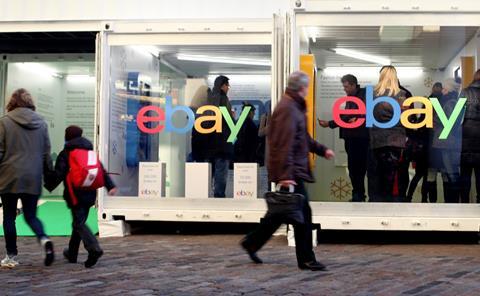 The etailer cross-referenced its customer data and Land Registry data to find that consumer spend in key categories increases in the three months before a property purchase.
During this period, purchases in eBay's home, furniture and DIY category rise 552%, while sales in the sound & vision and garden categories spike by 109% and 449%, respectively, because shoppers are investing in their homes to increase their chances of selling, as well as buying things for their new property.
The online marketplace's findings led to the launch of Home Mover, which brands can use to "tap into this opportunity and engage with shoppers in the most relevant way", the etailer said.
EBay's head of UK and multinational advertising Rob Bassett said: "Historically it has been very difficult to pinpoint this segment and target them with the most relevant advertising at the right time.
"If ad-blockers have taught us anything, it's that today's shopper is quick to opt out of an experience that feels irrelevant or poorly targeted.
"It's no longer enough to blanket target huge swathes of consumers online in the hope you'll reach a home mover, or indeed any other relevant audience; we're in the age of precision targeting, and eBay wants to be front and centre of the movement towards hyper-relevance."
The online marketplace's latest targeted advertising tool comes after its pilot with Co-operative Electrical during the Great British Bake Off final last October.