Clarks is rolling out wi-fi and LG tablet devices across its 566 retail and franchise stores as part of an omnichannel initiative.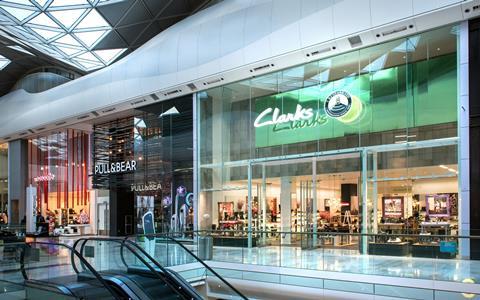 Clarks region director Stephen Foulser said the £3m programme began in February and will be completed in June in time for the retailer's back-to-school peak period.
Foulser said the tablets and wi-fi will allow staff to better engage with customers, drive further sales and link up staff communications.
"It will allow people to look at the weather, allow staff to plan deployment across stores, foreign customers to use the translate app – there are huge examples where we can provide benefit from a customer point of view," said Foulser.
The digital capabilities will also allow Clarks to offer more sizes and shoe designs to customers.
"We've got stores of all shapes and sizes and the full range is only available in a number of locations," said Foulser. "Whether it's a different style, size or width, not every single one is available in every store. But the tablets allow them to log on to the internet, browse the shoes and order quickly and effectively online."
The initiative ties in with Clarks' iPad foot measuring gauge, which won an Oracle Retail Week Award last week. Those devices replace the old fitting machines with an app which measures a child's foot, while making the process fun and engaging.
The wi-fi and tablet implementation is the first phase of Clarks' three-year digital journey, whereby the footwear retailer plans to be able to offer complete omnichannel fulfilment to customers.
"You can only do one step at a time. Without the connectivity in store it prevents you from doing all the whizzing things in the future," said Foulser.
Foulser said in the future, the retailer will look at the use of beacon technology, as well as implementing true visibility of stock across its estate.
"This is the beginning of the journey, not the end, and allows us to investigate and do all those things," he added.