Amazon is poised to start fulfilling deliveries across the UK through part-time freelance drivers, in a move similar to taxi service Uber.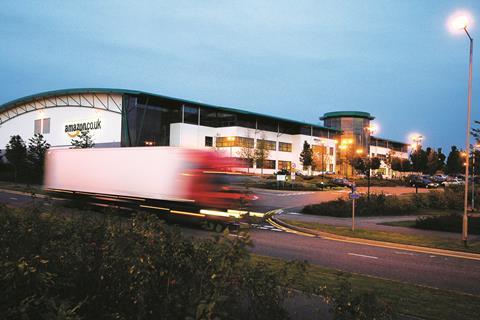 The US etail giant is aiming to sign up amateur drivers to transport items from local distribution centres to customers' homes in their spare time.
Amazon has already piloted the "gig economy" of informal employment in Seattle and expects UK deliveries made by freelance drivers to begin in Birmingham within weeks.
It has already been hunting for drivers to make same-day and one-hour Prime Now deliveries after advertising through online recruitment sites including Craigslist and Gumtree.
As is the case with Uber, Amazon's new drivers will be able to use a smartphone app to choose when and where they work.
The app will also double up as a sat nav, guiding drivers to each delivery destination and allowing shoppers to track the exact location of their orders.
Amazon said it expects the "flex" drivers to be paid between £13 and £15 an hour, including tips.
However, that hourly rate could drop if drivers take longer than expected to drop off parcels along a pre-planned route.
The etailer has traditionally hired smaller courier companies to deliver products ordered on its website, after setting up delivery stations near clusters of customers.
That has left larger firms, such as the Royal Mail, lumbered with making deliveries to homes and offices situated in harder to reach parts of the country.
Amazon described the new freelance driver vacancies as an "opportunity to be your own boss" and said the scheme would boost economic participation by providing people with a chance to work even if they could not commit to regular hours.