Amazon did better than expected in its first quarter when sales and income climbed despite flat ecommerce sales.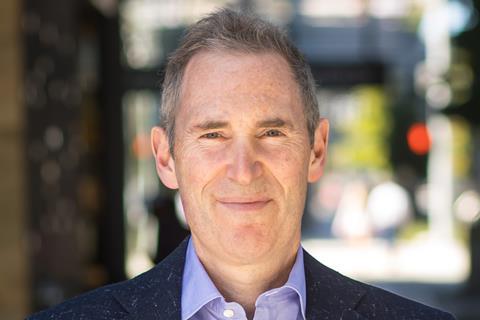 Amazon posted a 9% year-on-year increase in net sales to $127.4bn (£102.1bn)) in the period to March 31. Operating income rose to $4.8bn (£3.8bn) from $3.7bn (£3.0bn) in the comparable period, while net income of $3.2bn (£2.6bn) was a big reversal of an equivalent loss of $3.8bn (£3.0bn) last year.
The performance came as Amazon adjusts to changing conditions following the online boom of the pandemic and a return by shoppers to stores. The business has cut tens of thousands of jobs as it pivots.
Sales through Amazon's online stores were flat over the quarter at $51bn (£41bn) but its advertising and cloud computing divisions did better than had been anticipated, despite caution among computing services customers.
Amazon chief executive Andy Jassy said: "There's a lot to like about how our teams are delivering for customers, particularly amidst an uncertain economy.
"Our stores business is continuing to improve the cost to serve in our fulfillment network while increasing the speed with which we get products into the hands of customers. We expect to have our fastest Prime delivery speeds ever in 2023.
"Our advertising business continues to deliver robust growth, largely due to our ongoing machine learning investments that help customers see relevant information when they engage with us, which in turn delivers unusually strong results for brands.
"While our AWS business navigates companies spending more cautiously in this macro environment, we continue to prioritise building long-term customer relationships both by helping customers save money and enabling them to more easily leverage technologies like large language models and generative AI with our uniquely cost-effective machine learning chips, managed large language models and AI code companion CodeWhisperer. We like the fundamentals we're seeing in AWS and believe there's much growth ahead."
Get the latest retail tech news and analysis straight to your inbox – sign up for our weekly newsletter