The UK haulage industry has called on the prime minister to step up his "lacklustre" efforts on the driver shortage and act now to avert a Christmas crisis.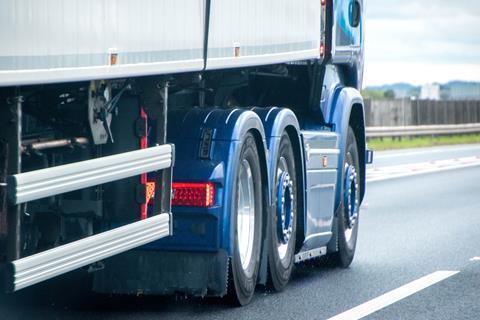 Bosses from multiple logistics and food companies have all written to Boris Johnson to say not enough has been done to solve the ongoing driver and supply chain crisis and called on him to intervene personally.
They warn that government interventions, such as the three-month temporary visa for European drivers, "simply do not go far enough to tackle the crisis and protect the UK economy in the months ahead".
"Without further action, this will only get worse, particularly as we begin the countdown to Christmas," they added.
In the letter, coordinated by the Road Haulage Association, bosses called on the prime minister to take three steps immediately to address issues.
The first was for HGV drivers to be added to the government's 'shortage occupation list', which makes it easier for skilled workers to get working visas.
The second step was the need to extend and reform the Certificate of Professional Competence system to make it easier for experienced and retired drivers to return to the profession.
Finally, there was a call for ministers to convene a taskforce that would allow the haulage industry and government to collaborate in addressing the driver shortage.
"We urge you to act urgently and decisively or risk further damage to not only our businesses and livelihoods, but the UK's integrated and finely balanced supply chains.
"Put simply, we will not be able to build back better and recover from the pandemic without a thriving haulage industry and we urge you to take the necessary action to ensure that we can continue to play our essential role underpinning the UK economy, both now and in the future."
A government spokesperson said: "We took immediate action to increase the supply of HGV drivers, streamlining the testing process and introducing short-term visas.
"This is a global problem and we have been working closely with industry for months to understand how we can boost recruitment. However, we also want to see long-term solutions delivered by employers through improved testing and hiring, with better pay and working conditions."
Never miss a story – sign up to Retail Week's breaking news alerts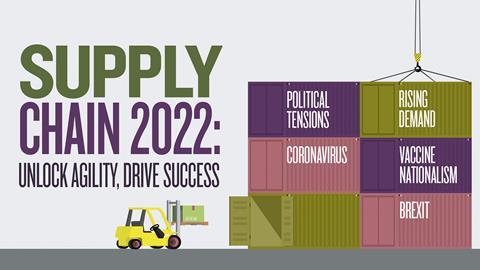 Read more
Retail Week's Supply Chain 2022 report, produced in association with supply chain experts Bis Henderson Consulting, GreyOrange, Intersystems and Snowflake, provides the blueprint for retailers looking to sustain growth and achieve success in these new ways.
Access the report here today to:
Finesse the first mile and navigate the warehouse space race
Understand how to win the final mile – and whether rapid delivery is the be-all and end-all
Future-proof your supply chain against the global backdrop
Learn how to adopt sustainability into all aspects of your operations
Discover the role of strategic alliances in making retail supply chains more resilient