RWRC's Supply Chain 2021 report covers ways in which retailers must transform their strategies to sustain growth and achieve success - making operations Brexit-proof is one of them.
This is an extract from RWRC's Supply Chain 2021 report published in association with CORE, Maersk and 4C Associates – download your copy for free here
With the UK's transition period after leaving the EU set to end on December 31, retailers must be ready for new cross-border trading conditions and to adapt to potential supply chain disruption.
Here are three key ways in which retailers and brands can prepare for Brexit and make sure their supply chains can meet demand in 2021:
1. Consider domestic stockpiling and alternative supply routes
"What we've seen in the past is retailers building a significant domestic stockpile in order to protect supply chain disruption. I suspect we'll see the same again unless there's an earlier breakthrough in negotiations," says OC&C Consultants partner Michael Jary.
The EU is going to apply the common external tariff to exports from the UK to the EU, and there will be some degree of inspection because there will no longer be European single market assurance. Delays at ports and the development of lorry parks in the south of England seems a likely consequence.
"If lorries and drivers are delayed going out, they'll be delayed coming back in again," explains Jary.
"Retailers don't bear a risk as direct as certain exporters, but as importers of product they are highly vulnerable to disruption across the complicated logistics link of the short strait between Calais and Dover, and they'll stockpile against that."
Retailers may also look to alternative supply routes but that may incur further costs.
2. Get up to date with the latest government documentation
Short of an official UK trade agreement with the EU, retailers should monitor the government's documentation on how to trade under World Trade Organisation rules.
A key supply chain consideration for retailers is whether haulier drivers have the correct documentation to drive in the EU as special permits and insurance may be required.
The right paperwork will be crucial from the new year for EU citizen staff working in the UK as well as contracts, licences and declarations.
3. Wise up on Incoterms
Retailers must get familiar with international commercial terms – also known as Incoterms – to ensure suitable importer-exporter terms are in place.
British fashion retailers with international customers, including Joules, and Berghaus and Speedo parent company Pentland Brands, are among the retailers establishing bonded warehouses in the UK as a Brexit mitigation manoeuvre.
Such facilities enable the storage of goods closer to the international markets for which they are destined, with delayed customs duties.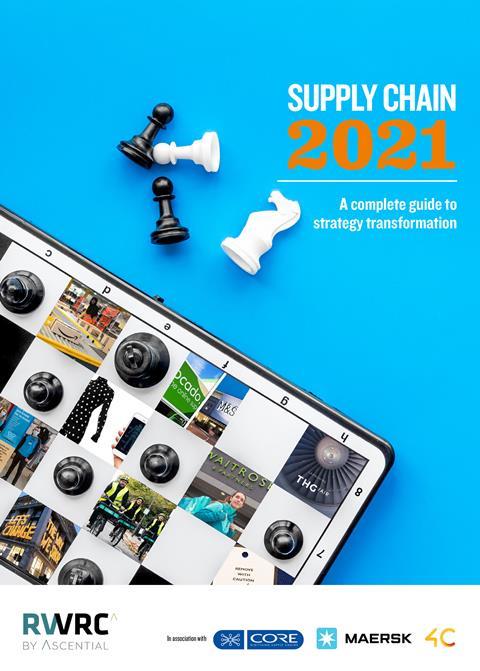 Want more strategic insights like this on what your retail supply chain should look like?
Get your free copy of the report here today to understand:
Which areas, alongside Brexit-proofing, you need to invest in now – from data-driven innovation to sustainability
What you can learn from retailers and brands at the forefront of transforming their operations for this new world
How to make the first and final mile pay, and stem the £5.2bn returns avalanche