In unprompted interviews with 50 retail executives, published in Supply Chain 2024, Sainsbury's, B&M and Asda were also cited as businesses that leaders believe excel in supply chain and logistics
Amazon and Tesco have been named as the two retailers and brands with the most successful supply chain strategies, according to exclusive data published in Retail Week's latest report.
Interviews conducted in January with 50 UK retail supply chain and tech leaders – who remain anonymous – were asked unprompted to name one retailer other than the one they work for that they believe to be best in class for supply chain and logistics management.
The findings have been published in Supply Chain 2024, the second annual state-of-the-nation report produced in association with GreyOrange, and show Amazon and Tesco cited the most by leaders.
Ten other retailers and brands were also named in recognition of their supply chain strategies including Sainsbury's, Ocado, B&M, Asda and Zara. View the full list in the report here.
So, what is it about Tesco and Amazon's supply chain strategies that makes them stand out?
Tesco in focus
Innovation in the supply chain is a priority for Tesco, and it utilises technologies such as voice-picking and automation to help reduce lead times from when a grocery shopper orders their shopping to when it arrives.
Over the past five years, Tesco has been using analytics to predict demand and make its supply chain data more accurate. This has enabled it to reduce waste, make better use of promotions and match stock to demand.
The supermarket chain uses modelling to improve its understanding of the correlation between weather data and sales patterns, as well as to predict levels of demand by region. The group's ordering systems are automatically updated in real-time based on what customers buy.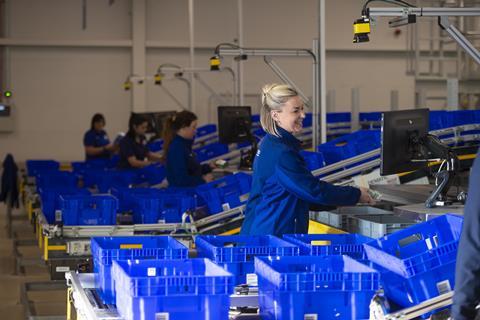 There is ongoing work at Tesco to reconfigure its supply chain to ensure it is fit for a multichannel environment. Its distribution strategy rests on two main pillars: achieving a greater understanding of which products are needed by the stores and improving the efficiency of distribution processes, systems and network of distribution centres (DCs).
In recent years, that has involved the consolidation of DCs to 22 – closing smaller ones and running larger sites, as well as experimentation with urban fulfilment centres.
On-demand delivery is another investment area for Tesco. In March, Tesco announced it had expanded its Whoosh rapid delivery service to 1,000 UK stores – 25% ahead of its target – with customers now able to now order 2,500 to 4,500 essential products in as little as 30 minutes, with delivery set at £2.99 on orders of £15 or more.
Amazon in focus
Amazon's logistics and supply chain have been the foundation of its success in the UK in the past two decades, with traditional retailers looking to replicate the tech company's model wherever possible.
Amazon's ability to provide rapid and consistent next-day delivery, pick-up lockers in third-party locations and a Prime subscription service that engenders significant loyalty has transformed retail and influenced others.
The service, as of the end of 2022, is supported by 24 UK distribution centres. It is also continually investing in technology to automate and optimise its warehouses, most recently via the acquisition of Cloostermans, a Belgium-based mechatronics manufacturer that has tech that can stack heavy pallets and totes or package products together for customer delivery.
Robotic arms are being developed to handle packages in the Amazon warehouse network before they begin their delivery journey. The latest iteration, Sparrow, was introduced in November 2022. It can detect, select and move individual products by leveraging computer vision and AI to handle items.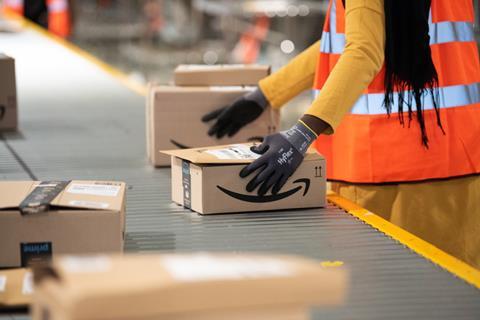 If the strength of a business' supply chain is measured by others using it, then Amazon is number one. Around 50% of items sold on Amazon are from third-party sellers, via Fulfilled by Amazon (FBA), under which vendors pay Amazon to hand over picking, packing and fulfilment of items for delivery to Prime members.
But as has been reported in the first quarter 2023, Amazon is not immune to market conditions, given its decision to close three warehouses in the UK at the potential cost of 1,200 jobs.
Its retail sales in the UK actually slipped last year, when using its reporting currency of US dollars. The drop from $31.9bn (£25.9bn) in sales in 2021 to $30.1bn (£24.9m) in 2022 is a significant landmark for what has been such a consistent growth company over the past two decades.
Amazon said its shipping container costs had more than doubled compared with pre-pandemic rates and that, together with wage inflation, had created $2bn (£1.66bn) in additional costs.
Amazon plans to reduce its fixed-cost leverage by optimising its fulfilment network and taking up excess capacity through the expansion of its FBA network.
It shows that even the best-regarded supply chains need continual adjustment to stay operationally efficient. Amazon's closures highlight a change in strategy as it focuses on cost reduction and the optimisation of its network.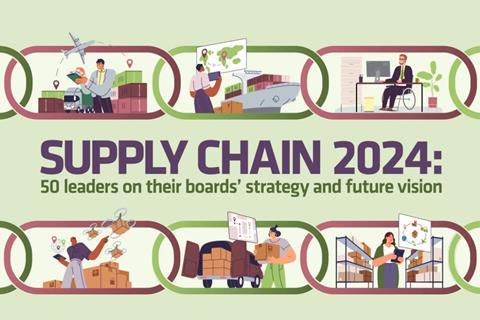 Access your free copy of Supply Chain 2024 today to discover more opinions from retail leaders on supply chain strategies and the challenges they and their employers are facing.
You will also find out:
How the UK's supply chain and IT staff really feel about their jobs and leadership

Retailers' top supply chain and tech investment priorities for 2023

How retailers such as Walmart and Next are innovating in the first and final mile

How to make returns pay with case studies from JD Sports, New Look and more

GreyOrange is a global company that modernises order fulfilment through AI-driven software and mobile robots, built together so they co-operate in deciding on and executing warehouse activities that maximise payoffs and minimise tradeoffs to create the highest yield.