Large shops in England and Wales are set to be able to stay open longer on Sundays under Budget plans to be unveiled tomorrow.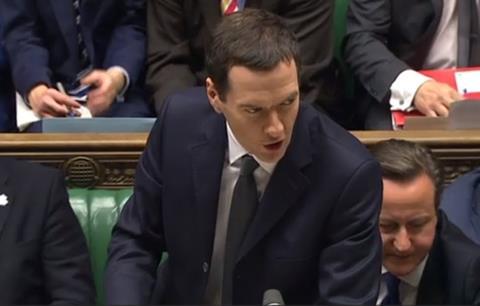 Chancellor George Osborne is expected to give local councils and mayors responsibility for Sunday trading laws, allowing the existing rules to be relaxed.
Currently shops over 3,015 sq ft are banned from trading for longer than six hours on a Sunday. The rule, part of the 1994 Sunday Trading Act, was relaxed briefly during the 2012 Olympics.
The Treasury flagged research by the New West End Company – which represents around 600 London businesses – that suggested two extra hours of Sunday trading could create nearly 3,000 jobs in the capital.
It said such a move would also drive more than £200m a year in extra sales in the capital.
Osborne said: "Even two decades on from the introduction of the Sunday Trading Act, it is clear that there is still a growing appetite for shopping on a Sunday. There is some evidence that transactions for Sunday shopping are actually growing faster than those for Saturday.
"The rise of online shopping, which people can do round the clock, also means more retailers want to be able to compete by opening for longer at the weekend. But this won't be right for every area, so I want to devolve the power to make this decision to mayors and local authorities.
"This will be another part of my plan to ensure a truly national recovery, with our great towns and cities able to determine their own futures."
However, the Association of Convenience Stores has claimed some small shops could suffer.
ACS chief executive James Lowman said: "Giving local authorities the responsibility for setting Sunday trading hours will lead to inconsistency and confusion for businesses and shoppers.
"In areas where large stores' trading hours are extended, we will simply see the same amount of trade spread over more hours and shifting from small stores to large stores, as was the case when the laws were suspended for the 2012 London Olympics, when overall retail sales actually fell.