WHSmith has become the latest retailer to link up with Western Union in a deal that will allow customers to make global money transfers in-store.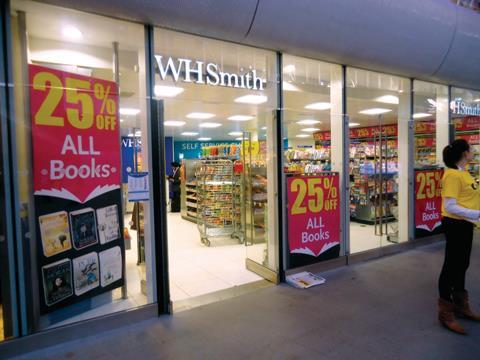 WHSmith partners with Western Union to offer in-store money transfers
Follows similar deal with Sainsbury's signed in May
Western Union targeting further retail tie-ups as part of expansion strategy
The stationer's partnership with the financial services business means digital kiosks will open in 300 of WHSmith's high street stores.
It comes just weeks after Western Union revealed a similar deal with supermarket giant Sainsbury's, which will see its services offered in 170 Sainsbury's Bank travel money bureaus across the UK.
As part of the latest deal with WHSmith, customers will be able to enter their transaction details at the digital self-service kiosks, before paying for their transfer at a WHSmith self-checkout.
Western Union said all digital transactions would be paperless and enable "efficient check-outs."
Retail expansion
Western Union senior vice-president and general manager for Europe Giovanni Angelini said: "Launching this new digital model in the UK with well-established retailer like WHSmith is encouraging as we continue with our expansion across the UK retail space.
"We are continuing to diversify our network by concentrating on top British retail brands to offer convenience for new and existing customers."
Western Union added that its strategy of partnering with retailers would provide customers with "convenience, efficiency and control" when making transactions.