Following full-year financial updates from two of the biggest institutional landlords in the country, Retail Week looks at the health of retail property in the UK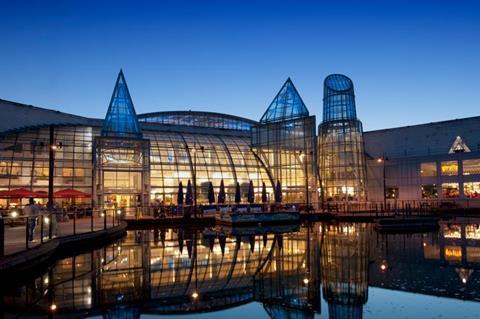 In the years pre-pandemic, the collapse of high street staples such as Debenhams and Arcadia saw landlords desperately look to lower their retail exposure in favour of leisure and mixed-use developments for a future where ecommerce was king.
What none of them could have foreseen was the Covid-19 crisis.
With Covid giving way to a historic cost-of-living crunch, customers have been flocking back to stores. By contrast, the pureplay success stories of the last five years have struggled with increased costs, falling consumer confidence and returns.
After several years of deprioritising retail, the recent results of British Land and Landsec show institutional landlords are once more coming around to the value of shops.
Return to centres
Neither British Land not Landsec have been immune from macroeconomic trends, with both swinging to heavy losses for the year – £1bn and £622m respectively.
These were driven predominantly by falling office valuations due to hybrid working and therefore the recovery of major centres, such as the City of London, being slower than expected.
Landsec, which owns shopping centres such as Bluewater in Kent and Southside in Wandsworth, is doubling down on driving up the number of retail stores in those sites.
"We want prime retail to be somewhere in the order of 20% to 25% of the overall portfolio, up from the current 18%," said Landsec chief executive Mark Allan.
Allan believes the slump in retail valuations over the last few years has reached the nadir and they are already beginning to rebound.
"We'll definitely get back to an environment where we're going to see growth for the best quality retail," he added. "If you look at what we've achieved in the course of the last year, in terms of leasing activity, we've been letting £38m in leases, we've signed or are close to signing 9% ahead of rental values.
"In the course of the next 12 months, we'll see the last of the top-of-the-market leases that were signed at really high rents reset to lower rents. You're going to have passing rents in these top-quality centres reset to the new market reality and then you're going to look a growing sales and footfall in the centres, which means rents will start growing."
Park life
British Land, by comparison, sees its retail future firmly in out-of-town retail parks. In mid-March, the landlord splashed out £94m on acquiring three new retail parks, consolidating its position as the largest retail park owner in the UK.
Head of real estate Darren Richards said British Land's retail parks are at near 99% occupancy levels and estimated rental values have grown almost 3% in the last year – at the top end of guidance.
"What's happened with retail parks, even since March, is the competition for that kind of stock means we're already seeing the yields starting to move in again. If there's one area of our business that never really went away, it was retail parks. They're going exceptionally well," he explained.
Richards said many large retailers are now looking at parks as increasingly attractive locations. First, because they're cheaper than other destinations; second, because customers love them; and third, because standard retail park units are larger than those in shopping centres and high streets. This means they can be used for different purposes, such as last-mile delivery hubs.
As a result, British Land, which owns shopping centres such as Meadowhall in Sheffield, is eventually looking to divest of shopping centres completely.
"[Shopping centres] are non-core for us and, over time, we'll probably sell down," Richards said. "However, that'll probably take a while because we've got to wait for the market to be there to get good prices".
Hammerson appears to be following British Land's lead, having recently announced an agreement to sell its 50% stake in the Croydon Partnership to Unibail-Rodamco-Westfield.
Rents and rates
While the landlords may disagree on where they see the growth in physical retail in future, they agree rents and rates are at historically attractive lows for retailers.
For Landsec, rents are between 30% and 35% lower than when they were at their peak. The story is similar for British Land, whose rents are 30% below peak.
Since the business rates revaluation at the end of March, rates have come down drastically – by as much as 10% overall and significantly more in some places. The rates bill for Selfridges' flagship store in London has nearly halved, for example.
"The cost of doing business in physical stores is materially lower. Sales on a like-for-like basis in our portfolio are 4% above where they were before the pandemic, so people are buying in those stores," said Allan.
"On the flip side, the cost of doing business online has gotten materially more expensive. The pureplay businesses are focusing on improving profitability or making a profit because that era of free money is gone."
While it's too soon to say that we're heading into a new golden era for bricks-and-mortar retail, it is definitely back on the agenda for landlords in a way it hasn't been for several years.