Westminster City Council has now seized £1m worth of unsafe or illegal goods from American candy and souvenir shops on Oxford Street.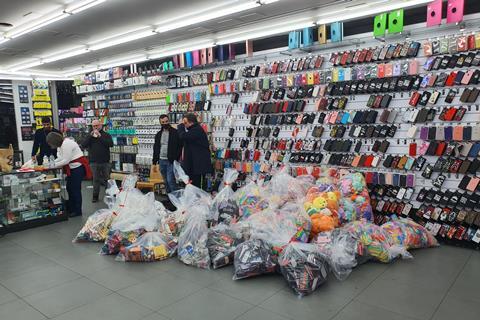 The council reached the milestone this week after a raid on two of the stores netted £145,000 worth of illegal vapes, counterfeit goods and unsafe electricals.
The council described the latest raid as "astonishing" and said it was a demonstration of how prolific the stores had become despite continuous raids on the premises.
Last week, Retail Week revealed that, despite the council shuttering a third of these stores in November, by February their numbers on Oxford Street had returned to the peak levels of 2020 and the council was essentially playing "whack-a-mole" with the businesses.
On top of frequently being caught selling a range of unsafe or illegal products, many American candy and souvenir stores on Oxford Street stand accused of business tax evasion, money laundering and, in some occasions, deliberately overcharging tourists.
Leader of Westminster City Council Adam Hug said: "Yesterday's raid on US candy store and souvenir shops on Oxford Street is the latest in our ongoing operations to stop the sale of unsafe or illegal goods and means that, over the past 15 months, we have now seized more than £1m in items, from super-strength vapes to designer fakes.
"That is an astonishing amount of fake and potentially dangerous items taken off the streets of the West End."
Westminster City Council estimates the businesses owe taxpayers £9m in upaid business rates.
"As a local authority, we can only do so much," said Hug. "The biggest issue enabling unscrupulous traders is the fact they are usually run by shell companies with fictitious directors.
"We need the new Economic Crime [and Corporate Transparency] Bill to help clamp down on these loopholes and to provide government agencies, such as Companies House and HMRC, with the powers and funding they need."