There are twice as many empty shops in towns and cities in the North of England than there are in the South, according to new figures.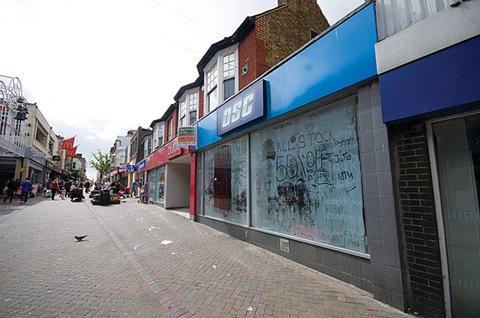 Research from the Local Data Company (LDC) revealed that one in five retail units in the north of the country were vacant, compared to one in 10 in the South.
The study also revealed that the rate of shop vacancies across the country stood at 13.3% at the end of last year, down from a peak of 14.6% in February 2012.
The north east was found to be the worst hit region, with a shop vacancy rate of 18.8% in the second half of 2014. This was down 0.3% on the same time in 2013.
London was the best performing region with a vacancy rate of just 8.7%, a drop of 0.4% on the previous year.
Despite the obvious North-South divide, the LDC said there had been a "marked improvement" overall.
But the report also found that 20% of all shops it tracked – around 10,000 stores – had been lying empty for more than three years. LDC director Matthew Hopkinson said that was "the equivalent of five Manchesters" being vacant.
The latest figures come weeks after supermarket giant Tesco said it would close 43 stores and scrap the opening of 49 new sites across the UK.
Hopkinson said: "At a regional level the polarisation between the north and the south is as wide as ever with London's vacancy rate being less than half that of the northern regions.
"While the numbers announced to date are small beer to the totals, the significance lies with the fact that whilst traditional shops have been closing it has been the supermarkets and convenience stores that have been expanding significantly which has kept the occupancy rates balanced.
"The question as to who will occupy these newly vacant stores as well as those, which have been empty for a while is a very difficult one to answer positively."