The world's first floating shopping centre, poised to open in the English Channel as developers bid to exploit potential loopholes in Brexit rules, was an April Fools' Day joke.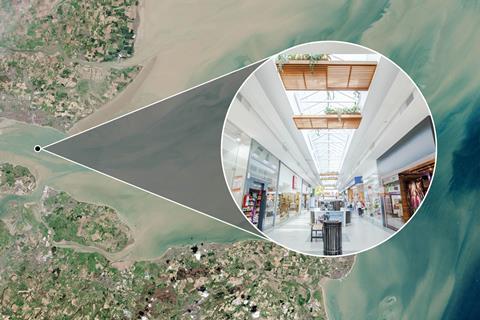 Retail Week can reveal that both the UK and French governments have provisionally given the green light to Dubai conglomerate Al Rospofil's ambitious AED 7.2bn (£1.4bn) scheme.
Under plans thought to have been signed off in Brussels, the mall would be able to dock in Dover for up to six hours without having to adhere to UK trading rules.
The proposed 1m sq ft development – around half the size of Westfield Stratford – is set to house around 160 retailers, restaurants, bars and fast-food outlets.
Al Rospofil is targeting a big anchor to signal its intent to make an impact on the retail sector, with John Lewis and upmarket French department store Galeries Lafayette thought to be the conglomerate's preferred tenants.
Hong Kong's Lane Crawford and US giant Bloomingdales are also thought to be under consideration to take on the 180,000 sq ft anchor unit.
"Who needs the high street when you can have the high seas?"

An Al Rospofil spokesperson
Al Rospofil's blueprint, seen exclusively by Retail Week, also includes a ferry terminal, allowing boats to stop off during their journeys between Dover and Calais when it is anchored in the Channel.
A smaller marina will also allow private sailing boats and smaller yachts to visit the centre, at a cost of £50 per hour to secure a bay.
Dozens of huge buoys will surround the four corners of the scheme to prevent it from rocking when it isn't docked on land.
An Al Rospofil spokesperson said: "We are delighted that the British and French governments are excited as we are about the world's first floating shopping mall.
"This will be a transformational scheme for retail that will bring the world's best brands, restaurants and fast food operators together under one roof, on the water.
"Britain's vote to leave the European Union has created turbulent trading conditions for retailers in the UK, but we believe that this ground-breaking new centre will breathe fresh life into the industry.
"Who needs the high street when you can have the high seas?"
Al Rospofil aim to start construction on the mall in 2020 and open it to the public in early 2025.