Tesco has sublet space in its Newport Extra store to general merchandise retailer The Original Factory Shop as part of boss Philip Clarke's ongoing plans to revitalise its big-box superstores.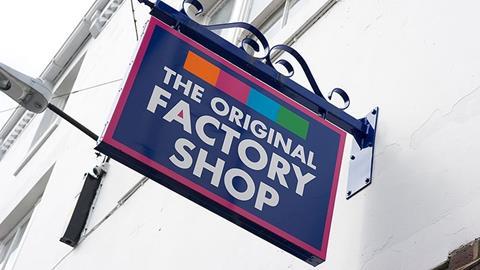 The 11,000 sq ft pilot shop-in-shop opened on Monday and is part of a refresh of the Extra store. It is the first time Original Factory Shop has opened in a Tesco branch.
The general merchandise retailer, led by chief executive Tony Page, predominantly has stores in market towns.
A Tesco spokesman said Original Factory Shop will sell a mix of high street brands in clothing, homewares and electricals.
He declined to say whether more Original Factory shop-in-shops would open in Extra stores, just that each Extra would be tailored to the local community.
Tesco unveiled its vision to revitalise its big-box stores in August in Watford Extra. There, Tesco adopted a food-first approach and the store houses elements such as a Giraffe restaurant and Harris + Hoole coffee shop, alongside a new-look F&F clothing shop-in-shop.
The strategy is designed to turn larger stores into destinations for shopping and leisure, to offset the competition from online.
The revamps come as retailers rethink their space in large stores following the migration online of a significant proportion of non-food sales.
Asda is giving over space to community projects and meetings as well as introducing Disney shop-in-shops and McGee's butchers in Northern Ireland.
Asda and rival Morrisons have also sought to share larger stores with B&Q. The Kingfisher-owned DIY retailer divested space in its Ipswich store to Morrisons and split its 120,000 sq ft Belvedere store with Asda.