Retail store staff have not been included in the government's list of key workers who will become exempt from coronavirus self-isolation rules.
A host of retailers including Marks & Spencer, Iceland, The Works and Seasalt have warned that the 'pingdemic' is forcing them to change opening hours, restaff stores at short notice or even close some stores altogether, due to the increasing number of shopfloor staff being told to self-isolate.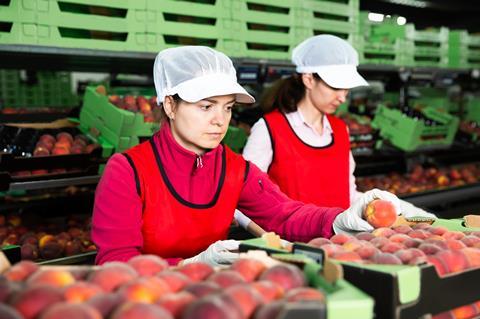 But calls for store workers to be included in a new daily testing scheme, rather than having to quarantine, have been rejected by the government.
Employees in other critical parts of the food supply chain, including distribution centres and food manufacturing sites, have, however, been included in the government's list of industries that will become exempt from Covid-19 isolation rules.
Around 10,000 workers across the grocery supply chain will now be able to take daily tests and continue to work as long as the results are negative, rather than being forced to isolate at home.
Environment secretary George Eustice said 500 food sites had already been identified where workers could become part of the scheme.
Eustice told Sky News the exemption will begin today in 15 "priority testing sites" before being rolled out to 150 supermarket depots and "several hundred" food manufacturers.
It comes after warnings from a number of supermarket bosses that the 'pingdemic' was having an impact on availability in certain food categories.
A record 618,903 people across England and Wales were told to self-isolate by the NHS Test and Trace app in the week beginning July 8.
Business secretary Kwasi Kwarteng admitted the government was "very concerned" by the rapidly rising number, prompting Downing Street to compile the isolation exemption list.
The BRC welcomed the government's attempts to shore up the food supply chain but said it "must be prepared to take further action" to minimise disruption for grocery retailers.
BRC chief executive Helen Dickinson said: "Retailers are working closely with the government to identify hundreds of key distribution sites that will benefit from the new daily contact testing scheme. It is absolutely vital that government makes up for lost time and rolls out this new scheme as fast as possible.
"Disruption is limited at the moment and retailers are monitoring the situation closely. The government will need to continue to listen to the concerns of the retail industry in the coming days and must be prepared to take further action if necessary."
Never miss a story – sign up to Retail Week's breaking news alerts