High street fashion chain Oasis is launching a London concept store complete with Prosecco bar and hairdresser on November 6.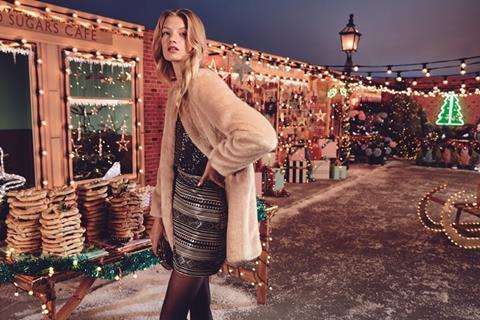 The 3,200 sq ft shop on Tottenham Court Road will house a number of firsts for the brand including in-store cafe Saucer and Spritz and hair and nail art bar Pin & Polish.
It will stock the full Oasis autumn 15 and Christmas collections over two floors.
Chief operating officer Hash Ladha said the store aims to create an "innovative shopping environment".
He said: "The new cafe and beauty area are designed to give our customers a complete shopping experience."
The cafe, run in partnership with Shoreditch-based bar The Jones Family Project, will offer breakfast, lunch and dinner plus alcohol in the evening, and customers can sit on the mezzanine level or outside on a ground floor terrace.
Pin & Polish will open in collaboration with The Hot Seat and The Illustrated Nail.
The branch, a key part of the Tottenham Court Road regeneration project, will feature Oasis's signature shop fit with glass frontage, which it has been rolling out across its portfolio since 2010.