Yorkshire's Meadowhall shopping centre is poised to undergo a "substantial" £50m refurbishment as part of its 25th birthday celebrations.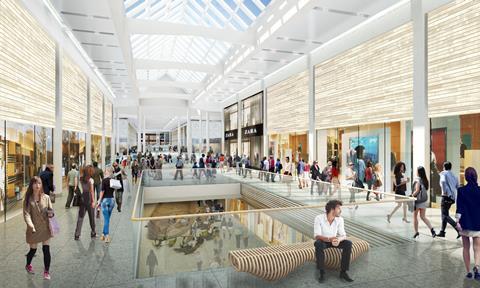 Meadowhall's owners British Land said the work, which is set to start in the autumn, will create "distinct districts" within the centre. Each district will feature a different finish such as wood or punctured metal.
The refurbishment, which will be completed by the end of 2017, will enable a number of retailers to install double-height shop fronts, British Land said. New mall seating and lighting will also be installed as part of the revamp at the 1.4million sq ft retail and leisure destination.
News of the investment comes after £3m was pumped into refreshing the Park Lane area of Meadowhall, which attracted a number of new retailers to the centre including The White Company, Jigsaw and White Stuff.
British Land confirmed that the majority of the latest works will be completed outside of trading hours so that all of its retail and leisure operators can continue to trade throughout the period.
British Land said the refurbishment will help Meadowhall remain "a modern shopping environment" that attracts both retailers and consumers.
British Land head of shopping centre asset management Claire Barber added: "Across the retail portfolio, we are investing in our assets to ensure they reflect the way people shop today.
"The refurbishment of Meadowhall will reposition the centre to appeal to premium and lifestyle retailers as well as a broader range of customers.
"We are very excited about the future for Meadowhall and the experience this investment will create for both our customers and retailers."