JD Sports is asking landlords for rent reductions on a quarter of its Bank stores and has not ruled out an insolvency process.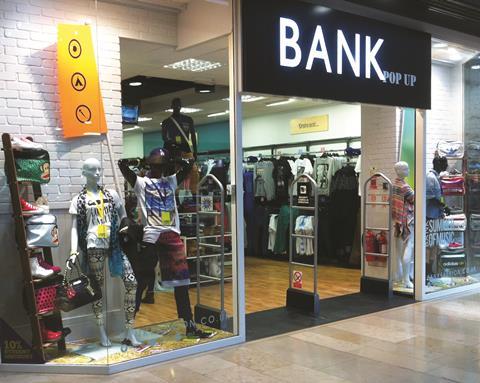 JD Sports executive chairman Peter Cowgill told Retail Week he was in talks with landlords regarding about 20 of Bank's 80 shops.
"We're in discussions with landlords about a reduction in rents on certain units of a select few landlords," said Cowgill.
He said he was "optimistic" he would be able to secure rent reductions from landlords, but did not rule out an insolvency process.
However he added: "We'd be very reluctant to do that. We're trying to avoid that by talking to landlords."
Cowgill said the 20 shops are "underperforming".
He could not disclose the 20 shops or the level of rent reduction he was seeking from landlords.
He said the fashion market was "very difficult to read" at present due to the warm autumn hitting demand.
JD Sports' overall business is performing strongly but its fashion arm has suffered.
The retailer said in September that a disappointing performance at Bank contributed to operating loss before exceptional items growing from £6.8m to £8.2m in its fashion arm, in the six months to August 2.
At the time, JD said its Bank business "is capable of delivering an improvement in results from this half" as the new autumn lines come into store. Gwynn Milligan was appointed managing director last year, tasked with revitalising the ailing business.