Christmas is looking quite different this year but retailers are innovating to keep the festive spirit alive both online and in-store. Retail Week highlights the retailers pulling out all the stops.
From hand sanitiser stations to virtual Christmas shops and online appointments with Santa, this year retailers have been innovating to ensure Christmas is still on point.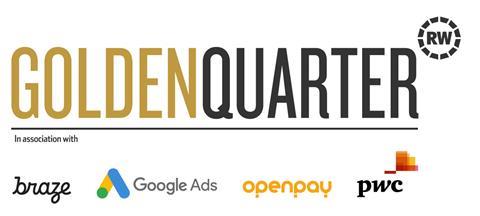 Retail Week shines a spotlight on the retailers that have kept the Christmas spirit well and truly alive despite the added rules and regulations.
Selfridges' outdoor Christmas market
Premium department store Selfridges has launched a host of Christmas activities both in-store and online to keep the magic alive for its customers.
For the first time, the department store has opened an outdoor Market on the Mews, a market at Edwards Mews to the rear of the Selfridges Oxford Street store where visitors can go on fairground rides, pick up a Christmas tree or buy food from its market stalls.
Selfridges has teamed up with food market pioneer Street Feast founder Dominic Cools-Lartigue for the venture that runs from December 2 to January 3.
The Market on the Mews appeals to shoppers that feel more comfortable outdoors during the pandemic and allows groups outside of the same household to socialise with each other.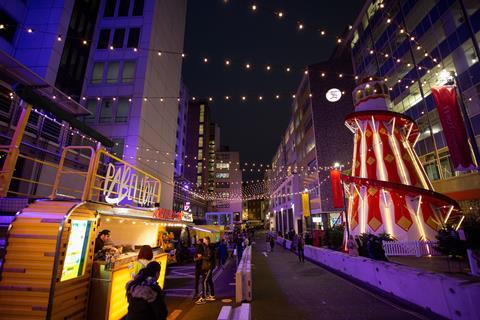 This is not the only festive feature at Selfridges this year – the department store has outdone itself with a meet Santa experience available in-store through bookable appointments and a Dial-a-Santa service to allow virtual chats with Father Christmas.
Other events include Breakfast with Santa, Storytime with Santa and Santa's Elf School running in-store alongside a Royal Mail experience, where customers can send their purchases as gifts and children can send letters to Santa.
The Selfridges Cinema is offering a Christmas movie marathon and customers are able to book one-on-one shopping appointments with "Elfridges".
In keeping with current consumer trends, along with Selfridges' own desire to do good for the planet, it opened its "greenest ever" Christmas shop back in October, which features its largest-ever sustainable collection.
Lego's Really Cool World installation
Lego's A Really Cool World installation is an immersive experience in London's Covent Garden.
Inspired by its Christmas advert this year, which depicts children reimagining and rebuilding the world using Lego to the soundtrack of What a Wonderful World with rewritten fantastical lyrics, the installation features ideas from the new song, including sausage trees and dragon-slaying princesses.
Visitors are invited to pose and take pictures around the experience, which is built entirely of Lego bricks.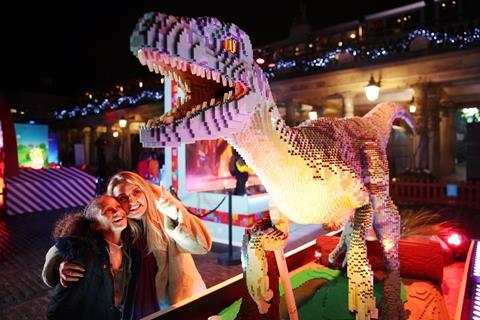 Tickets are free but must be booked in advance to ensure social distancing, and Lego has also given the option for it to be viewed digitally with a walk-through tour online.
To make the online experience more fun, viewers will be a part of a digital treasure hunt, finding Santas throughout to enter a prize draw to win family tickets to Legoland next year.
John Lewis' virtual Christmas shop
John Lewis' flagship Christmas shop on Oxford Street has gone digital this year.
While visitors to the store will still be able to shop in person, those who are not able to travel to London will be able to get the full experience at home.
John Lewis has created a fully interactive digital rendering of the shopfloor online, where customers can move around and click on certain objects to be taken to the relevant page on the department store's website to complete their shopping.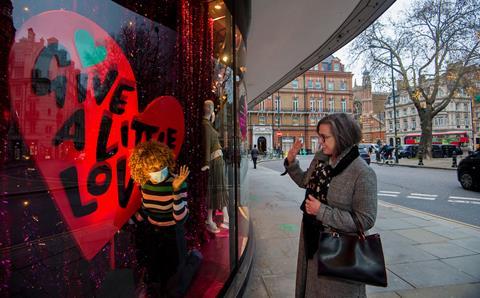 The rendering even has floor signs and stickers to promote social distancing and hand sanitiser stations, which would be used by those shoppers in the store itself.
John Lewis' famous themes this year are inspired by different art movements including Impressionism, Pop Art and Art Nouveau, with each area of both the physical and digital store devoted to a particular theme and colour scheme.
The online store also includes a digital measuring tool, so customers are able to gauge the rough size of any products they are interested in.
Fenwick Newcastle's multichannel Christmas window
Fenwick is famed for its Christmas window display in its Newcastle store, ordinarily attracting large crowds of around 2,000 people on the night of its unveiling, which this year would not have been Covid-safe.
Therefore Fenwick cordoned off the road around its windows so visitors would not be put in danger and instead live-streamed the event from its Facebook page.
The event, which has now been recorded and placed on YouTube, featured a host of extras including a video of Santa and elves around the store, a look back at previous years' themes and a theatrical performance from Fenwick colleagues.
The social media event attracted more than 250,000 viewers from around the world including the US, Australia and around Europe.
Based on children's book The Wind in the Willows, the window displays are now open to the general public with social distancing enforced outside the store.
The Entertainer's virtual Santa's Grotto
In partnership with toymakers Mattel, The Entertainer has launched a virtual Santa's Grotto experience this year.
While in-store Santa visits can't take place this year due to coronavirus restrictions, the toy store is offering a chance for 50 families to "dial in" to the North Pole and chat with Santa and his elves.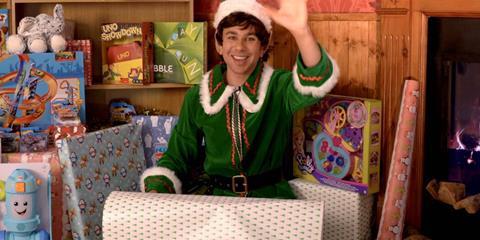 With a focus on helping those most in need, The Entertainer has reserved 25 of those places to be split between families supported by The Salvation Army.
The remaining 25 spots are open to the public to win, alongside other prizes such as Mattel toys including Barbie dolls, Hot Wheels cars and Mega Bloks construction toys, as well as family games Uno and Scrabble.