Homebase expects to close around 25 stores in its current financial year and will sell the freehold on its Battersea property for £57m.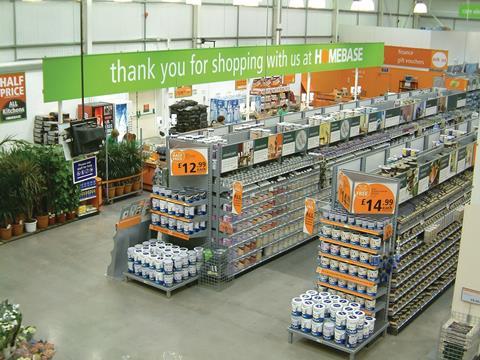 The closures were revealed after a review by parent company Home Retail laid out plans to shut 25% of Homebase's 323 stores across the next three years.
Homebase has exchanged contracts for the unconditional sale of its Battersea freehold to a residential property developer.
A Home Retail spokesman declined to comment on the name of the developer that has bought the freehold.
The sale is expected to complete in 12 months' time and Homebase will vacate the property shortly after the completion date.
Home Retail will receive £30m before its current financial year ends on February 28, while it will receive the remaining £27m on completion of the 2016 financial year.
Homebase does not expect the closures to have a material impact on benchmark pre-tax profit in this or the next financial year.
The stores include two profitable locations that Homebase was unable to renew on lease expiry, which are not part of the store closure programme announced last month.
Home Retail boss John Walden explained the store closure programme is being pushed through because "the DIY market is over spaced" as ecommerce plays an increasingly large role in the market.
Homebase will forge stronger links with Argos as part of the overhaul of its business, which will involve initiatives including Homebase customers being given the option to pick up click-and-collect orders from Argos stores.