Oxford Street was once one of the most desirable retail thoroughfares on the planet, but a toxic mix of shady candy shops and shuttered stores have torched its reputation. All the while, investment from new brands and high street heroes has been flowing into neighbouring Regent Street.
As two of London's main commercial arteries divaricate, is Regent Street now the UK's hottest shopping street? And how can Oxford Street keep up?
This feature is part two of our series on the future of Oxford Street. Read part one: American candy stores: Will the rash on Oxford Street ever clear up?

Losing its touch
Oxford Street is an unpleasant place to be. Its 500,000 daily visitors are met with shady American candy stores, the vacant premises of retailers lost, towers of scaffolding and nauseating fumes from buses and taxis that still populate the road despite eons worth of discussion about pedestrianisation.
And many retailers feel the same way.
"The majority of Oxford Street is never on brands' location target lists as the street has lost its shopping cache," says pop-up specialist Backlash co-founder and business director James Barnes, who has held activations for the likes of Sephora UK, Next and Holland & Barrett.
"Oxford Street doesn't feel like it has any strategic vision and the consumer experience is not being collectively considered. For a shopper, it feels like you are a mole popping your head up at each station and then ignoring what is in between.
"It is predominantly Regent Street, Covent Garden, both Westfields and the Old Spitalfields Market end of Shoreditch where brands want to be [in London] – all areas with considered retail mixes and fantastic shopper experiences."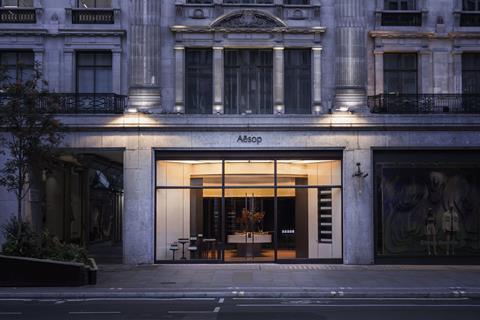 Oxford Street's loss has been Regent Street's gain. The street has become the new address for the concept stores of some of UK retail's freshest brands.
Gymshark opened its first store, complete with a juice bar and "sweat room" in October. Ultra-hipster Nordic outdoor brand 66º North made the street its first UK home in December and Swiss sportswear brand On Running made its market debut with a three-storey, tech-led 'Oniverse' in January.
It's not just new brands dropping cash on the street, either.
In 2018, H&M debuted a concept store for its home range and has since revamped the flagship store to include a beauty bar, a rental counter and interactive tech such as QR-code fashion vending machine and AR artworks. Mark Jacobs made a return to London with a Regent Street store in July, while Aesop's "sanctuary of grand seclusion" and "sensorium" opened there the following month.
Exclusive data compiled for Retail Week by Local Data Company (LDC) has revealed that of Oxford Street's 269 retail units, 42 lie empty – a vacancy rate of almost 16%.
The rate is a few points higher than Regent Street's rate of 13% and two points higher than the average in the rest of Britain. A modest but painful difference for a street with such heavy footfall.
Fragmented ownership
The voids feel more significant on Oxford Street because of the varied building shapes and styles, which can be larger and more noticeable. This is linked to its private landlord ownership structure and as Knight Frank partner for central London retail Rob Hargreaves explains, is the root of many of the street's issues.
He says: "The majority of Regent Street is owned by the Crown Estate, so it has an element of control on tenant mix and it's been able to curate a global brand on Regent Street whereas Oxford Street hasn't because of its fragmented ownership.
"With almost every landlord on the street, there are individual situations dictating whether they can let space, and it's not just down to occupational demand. It could be banking governance or restrictions on long-term lets at certain levels of rent.
"Landlords on Oxford Street are working for their own goals rather than the collective goal of all the landlords, whereas Regent Street has been developing for over 20 years as a retail destination. That's been tied to the fact that you have a consistency of architecture across the buildings."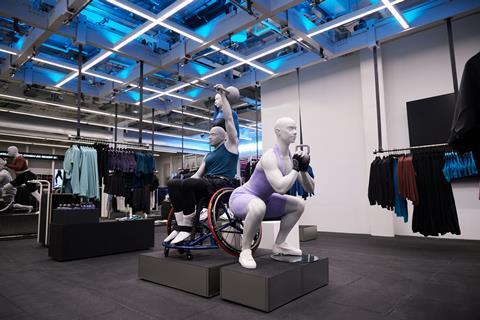 According to Hargreaves, the flexibility of the ownership has meant units on Regent Street can adapt more easily to retailers' increasing appetite for space to incorporate more experiential elements in their flagship and concept locations.
"On Regent Street, you have relatively good floor-to-ceiling heights," he says.
"And there's been a programme of refurbishment behind the existing façade – so when there's been an opportunity to deliver a flagship store, they've been able to take a view and can sacrifice office accommodation or upper floors to accommodate two-to-three-storey trading."
Upon its opening, Gymshark founder Ben Francis described the street as "iconic", saying: "If you're going to open up a flagship store anywhere in the UK this is probably the most brilliant spot you could pick."
Another retailer, who wanted to remain anonymous, tells Retail Week that Regent Street's more blend with Soho is key to its appeal as a destination, as it benefits from the area's "edgy, hipster reputation".
"I suspect that a lot of the retailers on Regent Street are there for the positive brand metrics the area delivers," Barnes adds.
"It's the awareness and premium brand credibility, over the commercials it delivers."
Oxford Street's evolution
But hope is not lost for Oxford Street, although Retail Week revealed last month that the number of American candy stores on the street had returned to peak levels, according to Hargreaves the number of short-term lets being snapped up by those types of businesses appears to be reducing.
"We're seeing subspaces that were previously being offered on a two- or three-year basis now being offered on a bond for a 10-year term," he says. "That will help fuel the change."
There is not yet an update on pedestrianisation but according to the business partnership New West End Company, the Elizabeth Line has brought new energy to the street.
"Despite economic headwinds and the cost-of-living crisis, year-to-date sales are up 56% compared to 2021, helped by the Elizabeth Line, which is bringing in even more domestic visitors and the return of international shoppers," says New West End Company chief executive Dee Corsi.
"Recent investment from new and existing brands, coupled with a strong development pipeline and a reduction in business rates have increased appetite from new forward-thinking brands who want to come and reap the rewards of being in the district.
"This, in turn, is doing a good job of pushing out the low-level retail on Oxford Street that was exacerbated following the pandemic."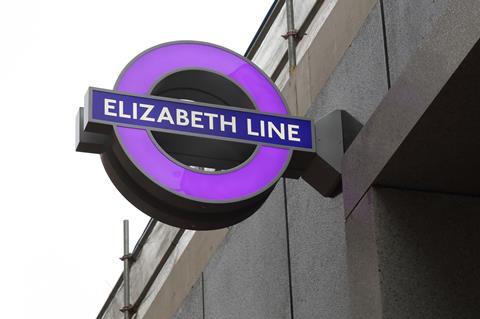 Though it may not be looking its best right now, there does appear to be evolution happening on Oxford Street.
Occupation is moving from traditional department stores and fashion retailers to a new, more experiential mix.
Ikea is on track to open in what was the former Topshop flagship later this year and there are two new entertainment openings: Boom Battle Bar offers games such as axe throwing and karaoke alongside a bar and restaurant, while the Twist Museum promises "mind-altering" illusion exhibits developed with artists and neuroscientists.
Corsi is confident this is just the beginning of a new era for the street.
"2023 is an exciting year for the district with new flagships and concept stores," she says.
"This reflects the new ways in which brands are using their physical bricks and mortar stores to create memorable and entertaining experiences that cannot be replicated online. The high street is reinventing itself – this won't happen overnight but the West End will, as ever, be leading the way."
This feature is part of our series on the future of Oxford Street. Next, we explore what Oxford Street could look like in 10 years' time.